---
---
Join us in celebrating JVC Northwest's
60th Anniversary!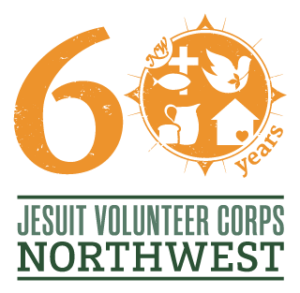 Since 1956, passionate volunteers have committed to a year or more of service throughout the Northwest as Jesuit Volunteers. We are excited to celebrate our 60-year history and the future ahead, and we hope you'll join us!
The theme of our anniversary, "Rediscover, Reconnect, Recommit" invites us all to rediscover the Jesuit Volunteer experience, reconnect with JVC Northwest and your community, and recommit to the core values of simple living, community, spirituality, and social and ecological justice.
We're happy to debut a new anniversary logo to kick off the celebrations! The anniversary logo depicts a compass, a fitting symbol, as it represents the transformative journey of the Jesuit Volunteer experience and how that experience has helped many JVs find their direction and an understanding of their life purpose. The compass holds the four core values that guide our journey and help point the way forward in our work and life.
Click the links above to learn about different events and activities happening throughout our celebrations.
Events
We're excited to feature a number of events throughout the 60th Anniversary celebrations:
Seattle and Portland 60th Anniversary Events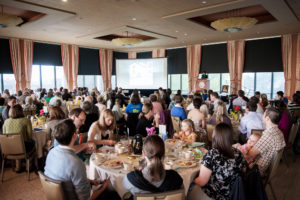 Saturday, May 14, 2016 (Seattle) & Saturday, June 18, 2016 (Portland)
The Seattle & Portland events for 2016 have finished, please click here to view pictures from the events!
Spokane 60th Anniversary Event
Friday, February 24, 2017, Gonzaga University, Spokane, WA
Similar to our Portland and Seattle 60th Anniversary events, we will host a reunion and fundraiser in Spokane that will include a Mass, social hour, and evening program. Both Spokane and Gonzaga University have been instrumental to our organization's history and we are honored to celebrate the JVC Northwest community there on February 24th. Tickets for this event can be purchased here.
Former JV 50K Team Relay
April 9, 2016, Forest Park, Portland, OR
This event has concluded but we want to thank the over 40 FJVs and friends that participated and made this such a fun event!
Update! – The 2017 event has been scheduled for April 1, again at Portland's Forest Park. Email Zach to stay up to date.
Anniversary main page
Reunions
As we celebrate 60 years of community, we encourage folks to gather (or continue to gather!) with former community mates and other FJVs. If you'd like help contacting a long-lost community mate or other FJVs, email Alumni Coordinator Sarah Jones. We especially encourage reunions for communities celebrating 5, 10, 25, 30, 40, 50 and 60 years of ruined life together.
Anniversary main page
Book Club
In 2016, JVC Northwest launched a world-wide book club as part of the 60th Anniversary celebrations, thanks to great feedback from this summer's Former JV Survey. We are offering both in-person meetings across the country and a self reflection guide format throughout the year, each round focusing on a different value of JVC Northwest.
Registration for our Ecological Justice Round is now open! Click here to register to participate in a city near you or to receive the self-reflection guide. . Contact Alumni Coordinator, Sarah Jones with questions or to start a group in your city.
---
Click the values below to learn more about each of the values and book selected or visit our Goodreads profile to see all of the books nominated for our Ruined Readers gatherings!
Social Justice (February- April 2017)
Our first selection of 2017 is
"Strangers in Their Own Land" by Arlie Russell Hochschild
. Hochschild, a sociologist at the University of California at Berkeley, "embarks on a thought-provoking journey from her liberal hometown of Berkeley,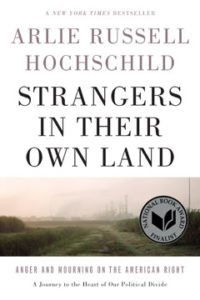 California, deep into Louisiana bayou country—a stronghold of the conservative right.
As she gets to know people who strongly oppose many of the ideas she champions, Hochschild nevertheless finds common ground with the people she meets—among them a Tea Party activist whose town has been swallowed by a sinkhole caused by a drilling accident—people whose concerns are ones that all Americans share: the desire for community, the embrace of family, and hopes for their children."
Ecological Justice (May- July 2017)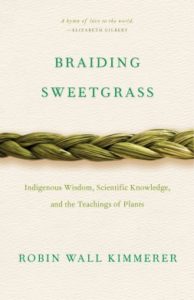 Our selection for Ecological Justice is
Braiding Sweetgrass
by Robin Wall Kimmerer. "Drawing on her life as an indigenous scientist, a mother, and a woman, Kimmerer shows how other living beings—asters and goldenrod, strawberries and squash, salamanders, algae, and sweetgrass—offer us gifts and lessons, even if we've forgotten how to hear their voices. In a rich braid of reflections that range from the creation of Turtle Island to the forces that threaten its flourishing today, she circles toward a central argument: that the awakening of a wider ecological consciousness requires the acknowledgment and celebration of our reciprocal relationship with the rest of the living world. For only when we can hear the languages of other beings will we be capable of understanding the generosity of the earth, and learn to give our own gifts in return."
Simple Living (August-October 2017)
Selection announced later in 2017!
Community (November 2017- January 2018)
Selection announced later in 2017!
Spirituality (February - April 2018)
Selection announced later in 2017!
2016 Book Selections
Simple Living (February-March 2016)
Our first club focused on Simple Living featured Richard Rohr's Simplicity: the Freedom of Letting Go. From the Center for Action and Contemplation: '" 'Less is more,'  Richard Rohr tells us, and those who have nothing to protect or prove have a soul that can embrace both the shadow self and the good to receive Christ. This book has continued to resonate with seekers since its original publication." This book explores St. Francis's ancient call to the simple life, where joy, not dry theology, helps us build relationships and find peace in ourselves."
Community (May-June 2016)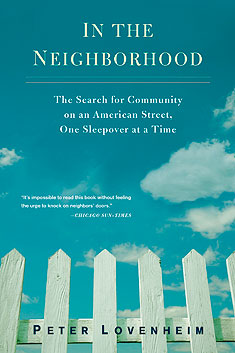 Our second club meeting focused on the value of Community. Our Community book, nominated by former Jesuit Volunteer Christy Foltz-Ahlrichs (Richmond, VA '96-97) who currently lives in Boise, ID, is In the Neighborhood by Peter Lovenheim. Here is a brief synopsis about the book from Peter's website: "Peter Lovenheim had lived on the same street in suburban Rochester, New York much of his life. But it was only after a brutal murder-suicide rocked the neighborhood that he was struck by a fact of modern life in contemporary American communities: No one really knew anyone else. Thus began Peter's search to meet and get to know his neighbors. Being inquisitive, he did more than just introduce himself. He asked, ever so politely, if he could sleep over."
Social and Ecological Justice (August-September 2016)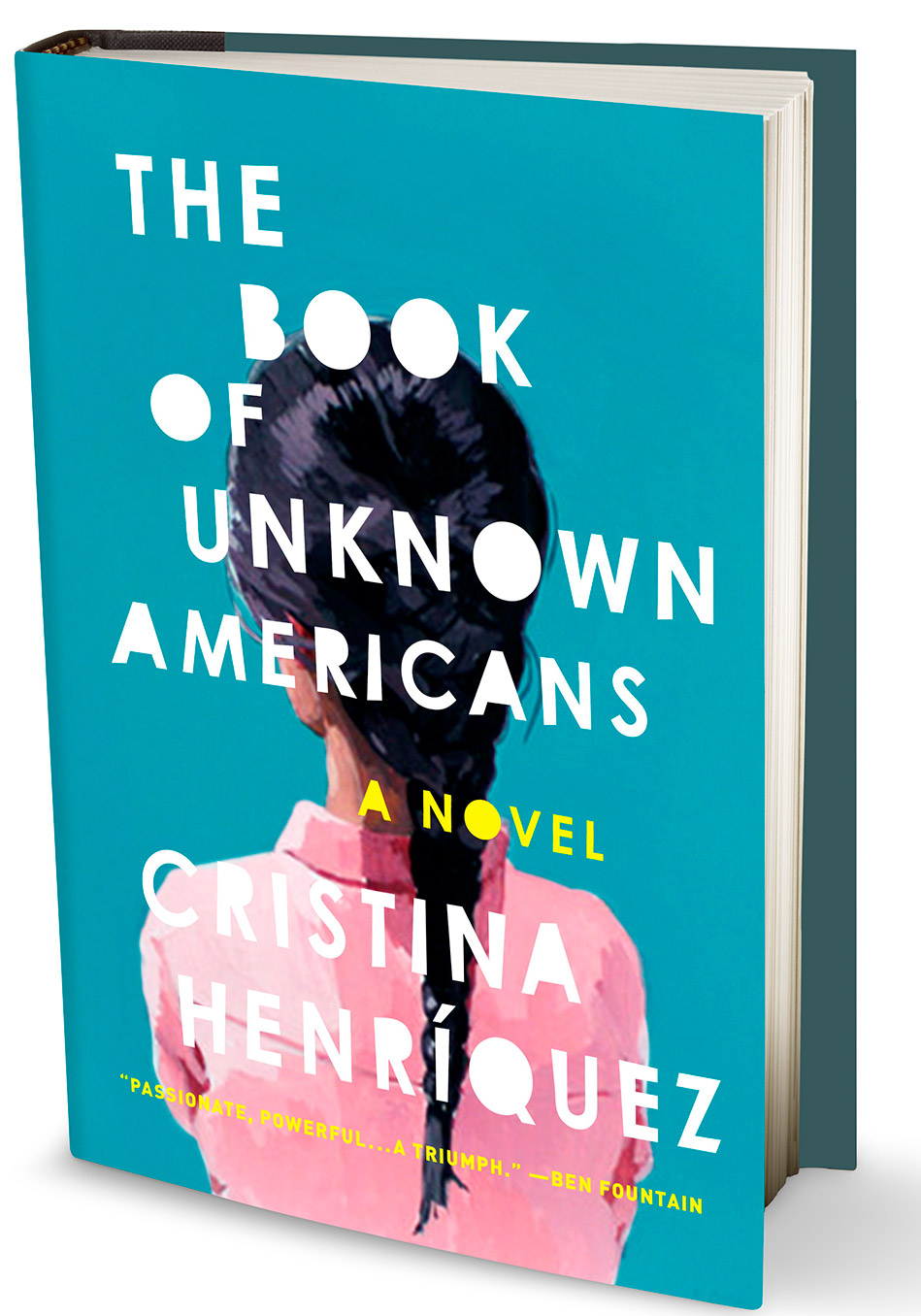 Our third club meeting focused on the value of Social and Ecological Justice. Clubs met and discussed "The Book of Unknown Americans" by Cristina Henriquez. Here is a brief synopsis of the book from the author's website: "Arturo Rivera was the owner of a construction company in Pátzcuaro, México. One day, as his beautiful fifteen-year-old daughter, Maribel, is helping him at a work site, she sustains an injury that casts doubt on whether she'll ever be the same again. And so, leaving all they have behind, the Riveras come to America with a single dream: that in this country of great opportunity and resources, Maribel can get better. When Mayor Toro, whose family is from Panamà, sees Maribel in a Dollar Tree store, it is love at first sight. It's also the beginning of a friendship between the Rivera and Toro families, whose web of guilt and love and responsibility is at this novel's core. Woven into their stories are the testimonials of men and women who have come to the United States from all over Central and Latin America. Their journeys and their voices will inspire you, surprise you, and break your heart."

Spirituality (November-December 2016)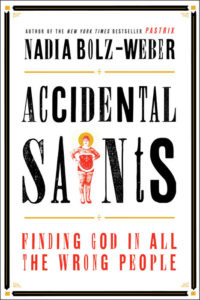 Our final selection of 2016 is Accidental Saints by Nadia Bolz Weber. Here is a brief synopsis of the book from the author's website: "In a time when many have rightly become disillusioned with Christianity, Accidental Saints demonstrates what happens when ordinary people share bread and wine, struggle with scripture together, and tell each other the truth about their real lives. This unforgettable account of their faltering steps toward wholeness will ring true for believer and skeptic alike."
Anniversary main page
Retreats
Former Volunteer Retreat
April 22- 24, Troutdale, OR and Chicago, IL
This retreat has concluded but if you are interested in learning more about future retreats, please email Outreach and Events Coordinator, Zach Reuter, at outreach@jvcnorthwest.org.
Anniversary main page
Values Challenges
How do you connect with JVC Northwest's core values of simple living, community, social & ecological justice, and spirituality?
We invite you to deepen this commitment during the 60th Anniversary celebrations. In 2017, join other Former JVs virtually or in person as we recommit to the values in our daily lives. Check back for more information then!
Anniversary main page