We invite you to attend some of the many events we'll host throughout the year– from former JV gatherings and happy hours, meet-and-greets with staff, to fundraisers and celebration events– we hope you'll join us!
Solidarity on Tap Series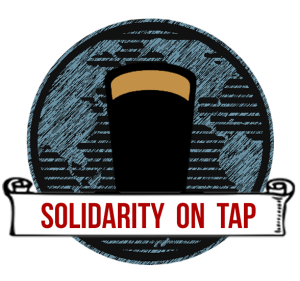 The 2018 spring season of Solidarity on Tap will be announced shortly.
Jesuit Volunteer Corps Northwest, Jesuit Volunteer Corps (based in Baltimore, MD), and Ignatian Solidarity Network welcome those connected to the Jesuits and the spirituality of St. Ignatius of Loyola (FJVs, Jesuit school alumni, Jesuit parish members, etc.) to join us for a simple gathering for socializing and social justice. Solidarity on Tap events are held throughout the country- perhaps there is one coming to a city near you!
February 27: San Diego, Calif.
April 16: Los Angeles, Calif.
Check out the Solidarity on Tap webpage for more events as they are scheduled!
Want to bring Solidarity on Tap to your city? Email Alumni Coordinator, Anthony DeLorenzo, at adelorenzo@jvcnorthwest.org or 503.335.8202.
Save
Save
Save
Save
Save