We invite you to attend some of the many events we'll host throughout the year- from former JV gatherings and happy hours, meet-and-greets with staff, to fundraisers and celebration events- we hope you'll join us!
Click the events below to learn more.
Solidarity on Tap Series
Jesuit Volunteer Corps Northwest, Jesuit Volunteer Corps (based in Baltimore, MD), and Ignatian Solidarity Network welcome those connected to the Jesuits and the spirituality of St. Ignatius of Loyola (FJVs, Jesuit school alumni, Jesuit parish members, etc.) to join us for a simple gathering for socializing and social justice. Solidarity on Tap events are held throughout the country- perhaps there is one coming to a city near you!
November 27: Philadelphia, PA
Reflection on the theme "A Man for Others: A Rebel with Gospel Cause" by Michael Gomez, Ph.D., principal of Cristo Rey Philadelphia High School.
More Fall events to come!
December 4, 2018: Annual Advent Gathering, Portland, OR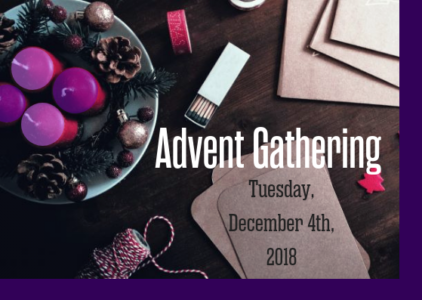 JVC Northwest's Annual Advent Gathering will take place on Thursday December 4th at the Loyola Jesuit Center in SE Portland. This potluck and prayer service will offer a seasonal reflection from a current JV and JV EnCorps member. Join us to celebrate this season of hopeful anticipation with current and former Jesuit Volunteers, JV EnCorps members, family, and friends. Please bring a dish to share. RSVP before December 1.
RSVP Here