We invite you to attend the many events we host throughout the year. Our former JV gatherings and happy hours, meet-and-greets with staff, fundraisers, and celebration events are great opportunities to stay connected to your JVC Northwest community. We hope to see you there!
Click the events below to learn more.
Solidarity on Tap Series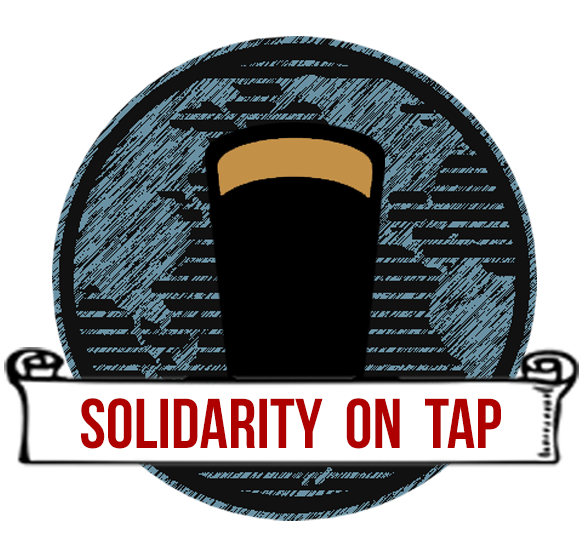 Jesuit Volunteer Corps Northwest, Jesuit Volunteer Corps (based in Baltimore, MD), and Ignatian Solidarity Network welcome those connected to the Jesuits and the spirituality of St. Ignatius of Loyola (FJVs, Jesuit school alumni, Jesuit parish members, etc.) to join us for a simple gathering for socializing and social justice. Solidarity on Tap events are held throughout the country- perhaps there is one coming to a city near you.
More events to come!
July 15: Save the Date - JVC Northwest Summer Benefit in Portland
Join us on Monday July 15, at the Oregon Public House (700 NE Dekum St, Portland, OR)
The Portland Alumni Council is hosting a summer benefit in July! Order lunch throughout the day at the Oregon Public House.
Then join us upstairs in the Village Ballroom for music, trivia, a cornhole tournament, and a raffle from 5-9 p.m. All party proceeds and a percentage of dine-in proceeds support JVC Northwest. Please Help us spread the word by sharing
this flyer
.
To find more information about the event on Facebook please
click here. To register for the event click here!
August 9: Sending Forth Mass!
Join the '19-20 JVs, Former JVs, Jesuits, staff and support people:
Friday August 9
6 p.m. Banquet
8 p.m. Sending Forth Mass
At our new Orientation location: 
There will be limited lodging available (priority for elders and those with disabilities). Here are
directions
 to get to Camp Arrah Wanna. Contact Alumni Relations and Marketing Manager, 
Majo Sandi
for more information. Please
RSVP here
!
We are also beginning to collect letters from FJVs to give to the incoming JVs at the Sending Forth Banquet on Friday, August 9. These letters are a tradition started several years ago to offer words of wisdom, advice, stories, or support for the new JVs as they prepare to enter their service locales.
Letters can be short, long, specific to one 
community
, or generalized for any incoming JVs. Letters to a specific JVs are also accepted.
Please mail your letters to JVC Northwest, PO Box 22125, Portland, OR 97269 or email them to 
Majo Sandi
, our Alumni Relations and Marketing Manager, by Thursday August 1.
Please include who the letter is intended for and your JV service information.
Questions? Email Majo Sandi.