We invite you to attend the many events we host throughout the year. Our former JV gatherings and happy hours, meet-and-greets with staff, fundraisers, and celebration events are great opportunities to stay connected to your JVC Northwest community. We hope to see you there!
Click the events below to learn more.
Advent Gathering
JVC Northwest's annual advent gathering will take place on Tuesday, December 6 from 6:00 to 7:30 p.m. at the Loyola Jesuit Center in SE Portland. Come meet our new executive director, Greg Carpinello! This potluck and prayer service will offer a seasonal reflection from a current JV and JV EnCorps member. Join us to celebrate the season of hopeful anticipation with current and former Jesuit Volunteers, JV EnCorps members, family, and friends.
RSVP here by December 1, 2019.
Solidarity on Tap Series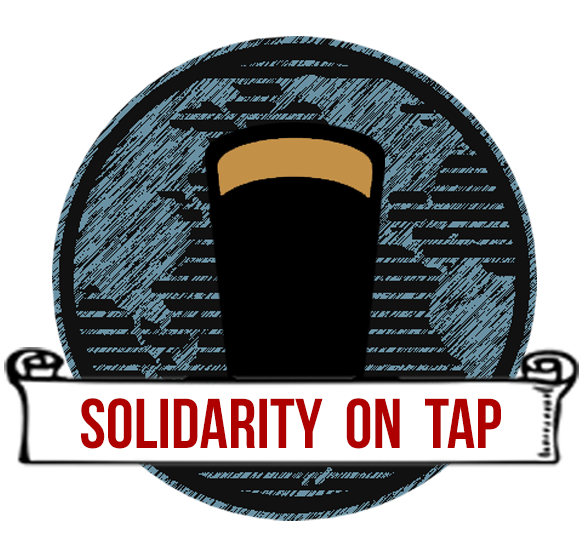 Jesuit Volunteer Corps Northwest, Jesuit Volunteer Corps (based in Baltimore, MD), and Ignatian Solidarity Network welcome those connected to the Jesuits and the spirituality of St. Ignatius of Loyola (FJVs, Jesuit school alumni, Jesuit parish members, etc.) to join us for a simple gathering for socializing and social justice. Solidarity on Tap events are held throughout the country- perhaps there is one coming to a city near you.
Tuesday, November 19, 2019 at 7 PM – 9 PM EST
1947 W 25th St, Cleveland, Ohio 44113
Solidarity on Tap is a simple gathering for socializing and social justice.
All are welcome (21 and over).
Around 7:30 p.m. we will hear from a panel of speakers on the topic "Martyrs and Mission in El Salvador: A Panel Discussion and Reflections."
Speaker Bios Coming Soon!
The Ignatian Solidarity Network, Jesuit Volunteer Corps, Jesuit Volunteer Corps Northwest, the Jesuit School of Theology of Santa Clara, Boston College School of Theology and Ministry, Maryknoll Lay Missioners and Jesuitical along with local partners CYA, the Diocesan Social Action Office, and The Sisters of Charity Foundation of Cleveland welcome all to Solidarity on Tap | Cleveland.
Thursday, November 21, 2019 at 6:30 PM – 8 PM EST
America Magazine – The Jesuit Review
1212 Avenue of the Americas, New York, New York 10036
Snacks and beverages (alcoholic and non-alcoholic) will be available for donation. All are welcome.
Around 7:15 PM we will have a reflection titled "What does the recent 'Synod on the Amazon' tell us about Pope Francis?" by Fordham University professor Tom Massaro, S.J.
SPEAKER BIOS:
Thomas Massaro, S.J., is Professor of Moral Theology at Fordham University. A Jesuit priest of the Northeast Province, he served as professor of moral theology at Weston Jesuit School of Theology in Cambridge, Massachusetts, at Boston College, and at Jesuit School of Theology of Santa Clara University, where he also served as Dean.
Father Massaro holds a doctorate in Christian social ethics from Emory University. His nine books and over one hundred published articles are devoted to Catholic social teaching and its recommendations for public policies oriented to social justice, peace, worker rights and poverty alleviation. A former columnist for America magazine, he writes and lectures frequently on such topics as the ethics of globalization, peacemaking, environmental concern, the role of conscience in religious participation in public life, and developing a spirituality of justice. His most recent book analyzes the social teachings of Pope Francis.
Besides teaching courses on many aspects of Catholic social teaching and the role of religion in public life, he seeks to maintain a commitment to hands-on social activism. He served a six-year term on the Peace Commission of the City of Cambridge and is a co-founder and national steering committee member of Catholic Scholars for Worker Justice. He enjoys speaking to popular as well as professional audiences on many topics regarding faith-based social justice advocacy.
More events to come!