We invite you to attend some of the many events we'll host throughout the year- from former JV gatherings and happy hours, meet-and-greets with staff, to fundraisers and celebration events- we hope you'll join us!
Click the events below to learn more.
Solidarity on Tap Series
Jesuit Volunteer Corps Northwest, Jesuit Volunteer Corps (based in Baltimore, MD), and Ignatian Solidarity Network welcome those connected to the Jesuits and the spirituality of St. Ignatius of Loyola (FJVs, Jesuit school alumni, Jesuit parish members, etc.) to join us for a simple gathering for socializing and social justice. Solidarity on Tap events are held throughout the country- perhaps there is one coming to a city near you
January 23: New York City, NY
Theme: Racial Justice and Equality; Speakers: Gerardo Reyes of The Coalition of Immokalee Workers and Jeannine Hill Fletcher of Fordham University; Location: America Media Studios
January 29: San Diego, CA
Theme: Homelessness in North County: Myths, Realities, and What You Can Do to Help; Speaker: Greg Anglea, Executive Director of Interfaith Community Services; Location: Booze Brothers Brewery
More Spring events to come!
February 4, 2019: The Winter Doldrums, Portland, OR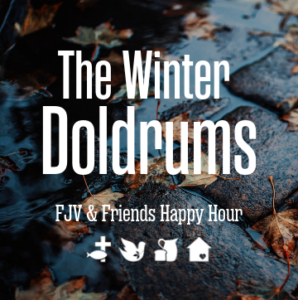 Join the Portland Alumni Council on Saturday, February 2nd, from 2-5pm at Lucky Lab (1700N Killingsworth St.) to celebrate the rainy winter season with games, food, and friends! Click here for more information!