We invite you to attend the many events we host throughout the year. Our former JV gatherings and happy hours, meet-and-greets with staff, fundraisers, and celebration events are great opportunities to stay connected to your JVC Northwest community. We hope to see you there!
Click on an event below to learn more.
The Winter Doldrums Happy Hour - Portland
The Portland Alumni Council (PAC) of JVC Northwest is celebrating the rainy, cloudy season with another Winter Doldrums Happy Hour at Lucky Lab. Sunday, March 8, 2020 from 2-5 p.m.
All are welcome: FJVs, supporters, staff, friends, families, and beyond. The PAC will have pizza and games to share with everyone!
Please bring any games you might enjoy during this event, as well as friends to play them with!
For more information and to RSVP click here.
FJV Happy Hour - Seattle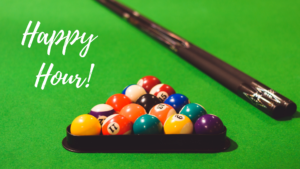 Seattle Alumni Council is hosting a Happy Hour at The Pine Box
Thursday March 19 5:30-7:30
The Pine Box
1600 Melrose Ave, Seattle, WA 98122
What: Come connect with FJVs and friends of FJVs for our March Happy Hour. Seattle Alumni Council will provide snacks! Bring any games you would like to play! Hope to see you there!!!!
For more information and to RSVP click here.
Meet Greg Carpinello in Yakima, Washington
March 22, 2020
4 pm to 6 pm
St. Joseph's Parish Catholic Church
Schoenberg Hall
212 N. 4th Street
Yakima, WA 98901
Please RSVP to meet Greg here.
Annual Seattle Benefit
For the Four: A Celebration of Our Core Values
JVC Northwest's annual Seattle Benefit is coming soon!
For the Four: A Celebration of Our Core Values will be May 17, 2020.
Check back here in February for Registration and more information.
Solidarity on Tap Series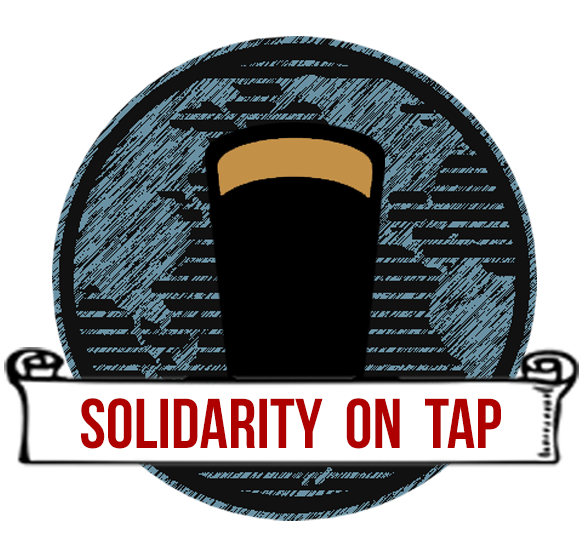 Jesuit Volunteer Corps Northwest, Jesuit Volunteer Corps (based in Baltimore, MD), and Ignatian Solidarity Network welcome those connected to the Jesuits and the spirituality of St. Ignatius of Loyola (FJVs, Jesuit school alumni, Jesuit parish members, etc.) to join us for a simple gathering for socializing and social justice. Solidarity on Tap events are held throughout the country- perhaps there is one coming to a city near you.
February 24 in Kansas City, MO
6-8 p.m.
Bier Station
120 East Gregory Boulevard
Kansas City, MO 64114
Around 6:15 p.m. Brad Grabs from the Learning Club of KCK will give a reflection.
Speaker Bio:
Brad Grabs is the CEO and Executive Director of the Learning Club of KCK, an after-school and summer program for children in the urban core. Grabs graduated from Notre Dame with a degree in accounting but later discovered his passion for working with children on the margins of society after serving for a year in the Vincentian Service Corps. He then began teaching at Rockhurst Jesuit High School in Kansas City and chose to live in an impoverished area of the urban core. In 2002, he left his job at Rockhurst and started the Learning Club of KCK. With the help of many people, including classmates from Notre Dame, Grabs has expanded the Learning Club to serve over 120 children each week at five different sites.
***
February 27 in New York City, NY
6-8 p.m.
1212 Sixth Ave, 11th Floor
New York
,
10036
United States
Around 7:15 p.m. there will be a reflection by Dr. Jocelyn Boryczka, Ph.D. from Fairfield University about radical Igantian hospitality and her time in Tanzania.
Speaker Bio:

Dr. Jocelyn M. Boryczka, Ph.D. is Associate Vice Provost for Scholarly, Creative, and Community Engagement and Professor of Politics at Fairfield University, and Editor of New Political Science: A Journal of Politics & Culture. She is a feminist political theorist who examines gender, sex, and sexuality through an intersectional lens to advance social justice particularly for the most vulnerable peoples in the United States and globally. Dr. Boryczka's current book project is Globalization & Sex (Rowman and Littlefield). Her other books are Suspect Citizens: Women, Virtue, and Vice in Backlash Politics (Temple University Press, 2012), and Jesuit and Feminist Education: Intersections in Teaching and Learning in the Twenty-first Century (Fordham University Press, 2012) with Prof. Elizabeth Petrino.
Dr. Boryczka has been honored with the Martin Luther King, Jr. Visions Award 2015, the Connecticut ACE Women's Network award for Distinguished Academic Woman in Higher Education Leadership Award 2014, and the 2006 Alpha Sigma Nu Best Teacher of the Year Award. She regularly travels to and works with educators at Loyola High School in Dar es Salaam, Tanzania.
Want to bring Solidarity on Tap to your city? Email nslavin@jvcnorthwest.org.