We invite you to attend the many events we host throughout the year. Our former JV gatherings and happy hours, meet-and-greets with staff, fundraisers, and celebration events are great opportunities to stay connected to your JVC Northwest community. We hope to see you there!
May 19, 2019: Seattle Benefit
You are invited to our Annual Seattle Benefit! Join us for community, reflection, and inspiration to uphold justice in our hearts and within our communities.
SUNDAY, MAY 19TH
Begins at 10 a.m.
Mass and Brunch Program
Seattle University
Click the events below to learn more.
Solidarity on Tap Series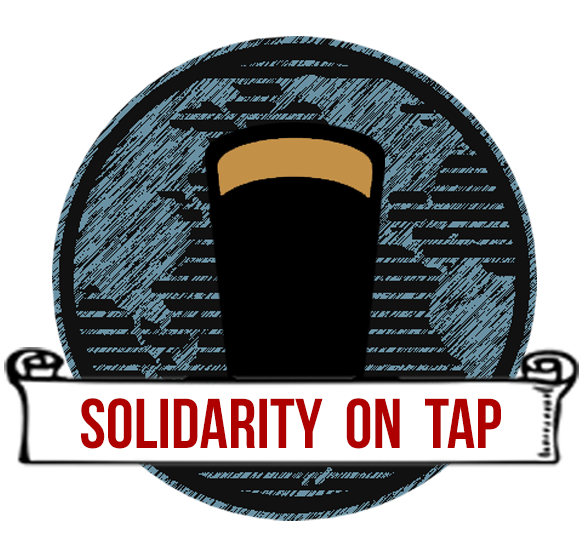 Jesuit Volunteer Corps Northwest, Jesuit Volunteer Corps (based in Baltimore, MD), and Ignatian Solidarity Network welcome those connected to the Jesuits and the spirituality of St. Ignatius of Loyola (FJVs, Jesuit school alumni, Jesuit parish members, etc.) to join us for a simple gathering for socializing and social justice. Solidarity on Tap events are held throughout the country- perhaps there is one coming to a city near you.
More Spring events to come!
April 11, 2019: SOT Event, Portland, OR
Join the Portland Alumni Council on Thursday, April, from 7-9pm at at LABrewatory (670 N Russell St, Portland, OR 97227) Solidarity on Tap – Portland!
Beverages (alcoholic and non-alcoholic) will be available for purchase. All are welcome (including people under 21). Food can also be purchased from Tamale Boy next door.
Around 7:15pm, Pedro Moreno, the Outreach Worker for Verde, will speak about the work Verde does to support communities in Portland building environmental wealth through Social Enterprise, Outreach and Advocacy, and thinking to the intersection of social and environmental justice. Q&A and conversation to follow.
SPEAKER BIO:
Pedro Moreno is the Outreach Worker for Verde. He began working for Verde in 2006 as a Landscape Crew Member, driving trucks to various locations in Portland to perform landscape restoration work with the other workers of Verde. He now works in the community doing outreach around various environmental and equity issues.
Click here for more information!