We invite you to attend the many events we host throughout the year. Our former JV gatherings and happy hours, meet-and-greets with staff, fundraisers, and celebration events are great opportunities to stay connected to your JVC Northwest community. We hope to see you there!
Click the events below to learn more.
Meet Greg Carpinello in Portland, Oregon
Thursday, January 23, 2020
5:30-7:30 p.m.
Loyola Jesuit Center
3220 SE 43rd Ave, Portland, OR 97206
Appetizers, beer, and wine will be served.
All are welcome.
Meet Greg Carpinello in Seattle, Washington
Monday, February 3, 2020
St. Joseph Catholic Church, Arrupe Room
732 18th Ave E, Seattle, WA 98112
Appetizers, beer, and wine will be served.
All are welcome.
Annual Seattle Benefit
For the Four: A Celebration of Our Core Values
JVC Northwest's annual Seattle Benefit is coming soon!
For the Four: A Celebration of Our Core Values will be May 17, 2020.
Check back here in February for Registration and more information.
Solidarity on Tap Series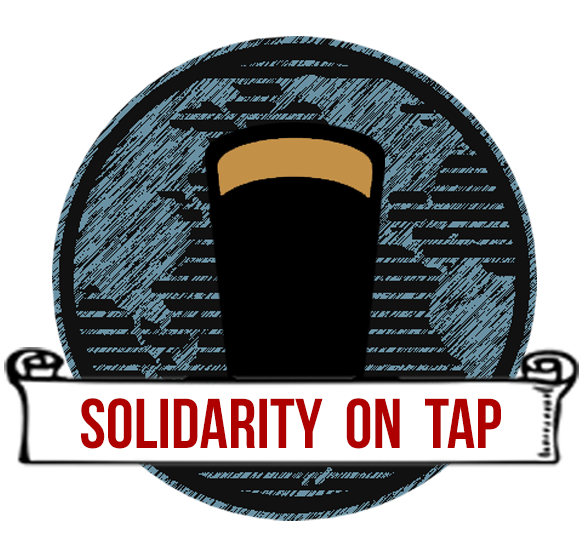 Jesuit Volunteer Corps Northwest, Jesuit Volunteer Corps (based in Baltimore, MD), and Ignatian Solidarity Network welcome those connected to the Jesuits and the spirituality of St. Ignatius of Loyola (FJVs, Jesuit school alumni, Jesuit parish members, etc.) to join us for a simple gathering for socializing and social justice. Solidarity on Tap events are held throughout the country- perhaps there is one coming to a city near you.
There are two upcoming Solidarity on Taps on February 4, 2020:
Solidarity on Tap in Detroit, Michigan at Traffic Jam & Snug where Fr. Vic Clore, Christ the King Parish, will speak on "What Solidarity Looks Like in Detroit Today."
Speaker Bio:
Fr. Clore has been a parish priest in Detroit since 1966, always serving in racially integrating city parishes. His pastoral specialty is blending Holy Scripture and Human Psychology. He has taught at local Catholic colleges, and supports everyone's participation at Sunday Mass, lay leadership, and a parish school that gives our children a good start.
Beverages (alcoholic and non-alcoholic) will be available for purchase. All 21+ are welcome.
Solidarity on Tap in Cleveland, Ohio will be at the Market Garden Brewery where around 7:15 p.m. we will begin a talk by Sr. Anne Victory, HM, on Human Trafficking. January is Slavery and Human Trafficking Prevention Month.
Speaker Bio:
Sr. Anne Victory, HM currently serves as Education Coordinator for the Collaborative Initiative to End Human Trafficking. She spent 32 years as a clinician, educator and administrator in nursing and served as Director of Staff Education and Vice President of Mission, Community Health Partners in Lorain, OH (now named Mercy). She completed eight years as a member of the Leadership Team for the Sisters of the Humility of Mary in 2009, and serves on the planning committee and curriculum subcommittee for Leadership for a New Day.
Anne graduated from St. John College, Cleveland, OH with her RN and a Bachelor's degree in Nursing. She received an MS degree in nursing from Ohio State University, Columbus, OH. Anne has a postgraduate certificate from the Gestalt Institute of Cleveland, "Working with Groups."
Want to bring Solidarity on Tap to your city? Email nslavin@jvcnorthwest.org.