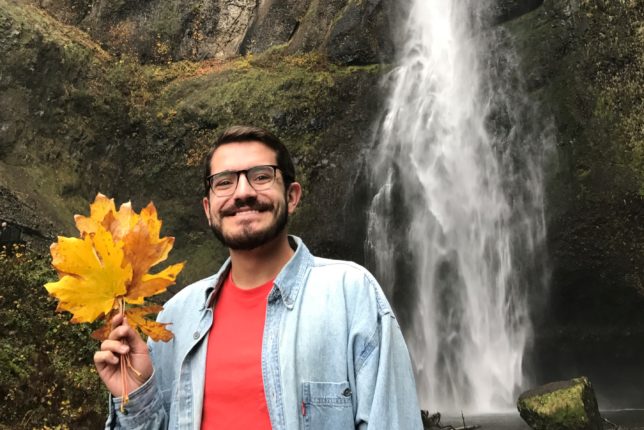 Ben Chapman


Program Specialist
Nativity House Shelter
Tacoma, WA
Saint Joseph's University '16
---
What does your service look like as a JV?
In Tacoma, I am placed at the Nativity House shelter (which luckily happens to be a two minute walk behind my house). Although Nativity House has both day and night shelters, me and one of my community mates solely serve in the Day Shelter. On a day to day basis we pretty much do anything that a guest asks of us. This can include connecting them to local resources, monitoring meal lines, setting up with short and long term storage, and running our resource window. Some of my additional responsibilities include running the Nativity House Facebook page, creating a monthly newsletter, and maintaining resource brochures daily.
Why did you choose JVC Northwest?
When asked this question I often answer that it is the welcoming community of Former JVs and their willingness to answer any and all of my questions. They all wanted to make sure that I knew the commitment I was making and that I was fully participating in Ignatian discernment. Also, during this year I have learned a lot both about myself and others. In terms of myself, I have learned what my limits are, the things I need to do for self-care, and accepting that not every day will be perfect. In terms of others, I have learned what it really takes to live in community and I have gained such a greater appreciation for those experiencing homelessness. Even though I had collegiate experience with this population, my time at Nativity House puts me in an everyday experience with the population and a brief glimpse of the multitude of issues they can face on a regular basis.
So far, what's had an impact on you and/or what have you learned as a JV?
My parting words are that I know the process of applying to a year of service program can be strenuous and difficult, especially with graduation looming, but my experience has been so worth it. There may be times when you doubt yourself or the process but that is not abnormal. It takes time and no matter where you end up, realize it's where you're meant to be. And if at any point you have any questions whatsoever don't hesitate to reach out to me! I've been in your shoes and know where you're coming from.
Join JVs like Ben in a year of service:
---