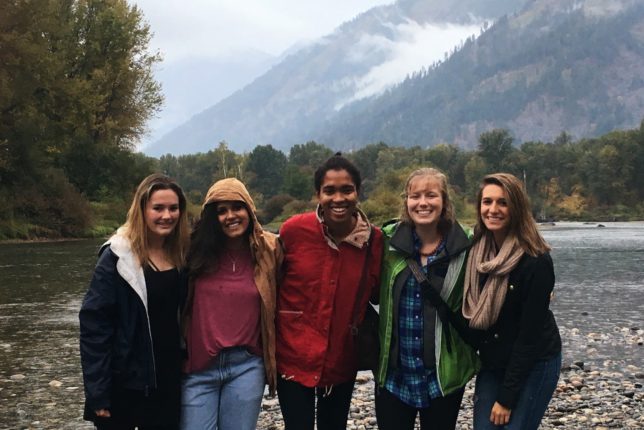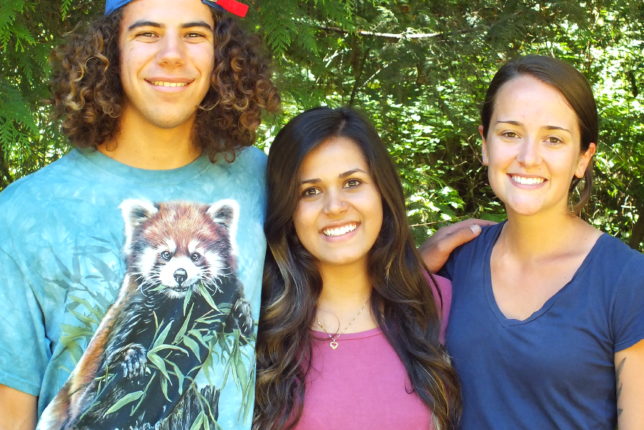 Eliana Navarro


Intake Coordinator, Northwest Immigrant Rights Project
Wenatchee, WA
University of San Diego '16
---
What does your service look like as a JV? What need are you addressing and why is your service important?
This year, I serve as the Intake Coordinator for the Northwest Immigrant Rights Project (NWIRP), an organization serving low-income immigrants through legal assistance. As Intake Coordinator, I interview potential clients to  screen for immigration protections available to them. In spite of all of the challenges that come with the position, I have learned to appreciate the 144 cases I manage, the steep learning curve that is immigration law, and the never-ending phone calls from potential clients seeking relief. Some eligible for a special protection for immigrant crime victims others seeking asylum after fleeing persecution in their home country, and those in the process of adjusting their status to become lawful permanent residents. Regardless of the case, the strength and courage of my clients is admirable, and their resilience encourages me to keep pressing forward in the face of adversity.
However, not every case I handle has a happy ending: screening those seeking relief only to let them know that they're not eligible for an immigration benefit at this time; feeling powerless and defeated after listening to heartbreaking stories of kids and families fleeing persecution, and knowing their claim isn't strong enough to meet our nation's strict asylum requirements. Can you imagine how difficult it is to tell potential clients that we aren't going to be able to represent them, and to know that they will have to navigate a foreign legal system on their own? Nonetheless, feeling powerless is a constant reminder that there will always be room for progress and battles against injustice to be won.  So, to say my experience at NWIRP is humbling would be an understatement.
Why did you choose JVC Northwest?
Half-way through my years as an undergrad I recognized that standing alongside those whose voice so often goes unheard was my passion. It was a passion that I yearned to live out daily. This led me to pursue a year of service as a JV AmeriCorps member upon graduation. I was drawn to JVC Northwest's four core values: social and ecological justice, simple living, community, and spirituality. These values coupled with my commitment to immigrant rights led me to become an Intake Coordinator for the Northwest Immigrant Rights Project.
How is this experience having an impact on you? In what ways are you learning/growing?
The values of JVC Northwest have helped me grow as a person outside of my placement. I live simply in an intentional community, with four incredible women who hold me accountable, provide constant support and encouragement, and who are always down to explore the beauty of the Pacific Northwest! While I've only been on this journey for about five months, I'm beginning to understand why former JVs often claim to have been "ruined for life." I look forward to see what the remainder of this year has in store for me, and I encourage those considering embarking on their own transformative journey as a JV to do so without hesitation, and with a willingness to face life-giving challenges along the way.
Join JVs like Eliana in a year of service:
---