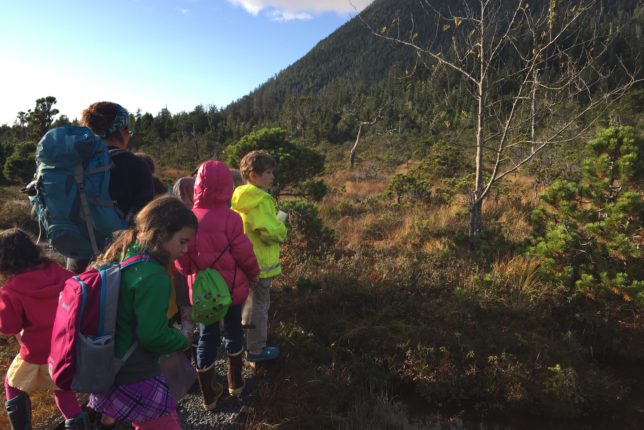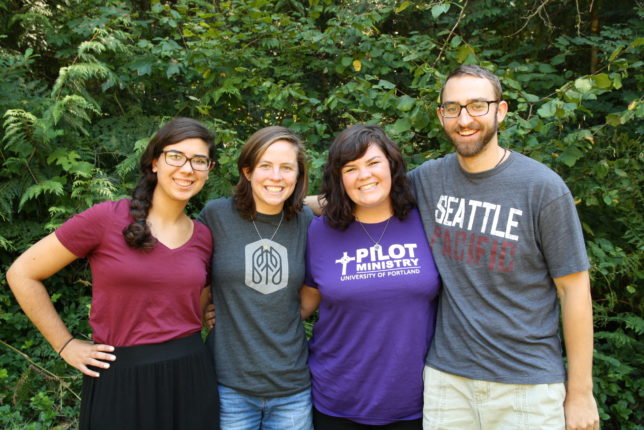 Julia Tawney


Living with the Land and Building Community Specialist
Sitka Conservation Society
Sitka, AK
Santa Clara University '16
---
What does your service look like as a JV?
My service with Sitka Conservation Society focuses on teaching youth skills to utilize and increase appreciation for the Tongass National Forest. I serve as the leader of the Alaska Way of Life 4-H Club, and also promote the Fish to Schools program, which provides a local fish lunch to all Sitka schools each week.
What need are you addressing and why is your service important?
My service is important to me because I believe in the power of the natural world. Wendell Berry once said, "Whether we or our politicians know it or not, Nature is party to all our deals and decisions, and she has more votes, a longer memory, and a sterner sense of justice than we do."
Getting an opportunity to serve in a community that has a rich connection to the land, and celebrating that in my youth programming has been meaningful to me. Through my service, I am fostering connection to the landscape and food system, as well as providing positive youth mentorship.
Why did you choose JVC Northwest?
I chose JVC Northwest mainly because a lot of mentors in high school and college had been JVs, and it sounded like an incredible experience. I knew I wanted to go to Alaska after graduation, and JVC Northwest offered an opportunity to do so in line with my interests in food justice and outdoor education.
How is this experience having an impact on you? In what ways are you learning/growing?
Sitka is truly an amazing place, and has had a major impact on my heart and mind! The accessibility to the alpine, to the ocean, to art and culture – has been unlike any place I have lived in before. The community aspect of JVC Northwest has been the most growing experience for me. I am learning how to live in a space with others, and how to balance my own needs with those who are different from me.
Any words of wisdom for others considering becoming JVs?
This year has been both challenging and rewarding so far. Be prepared to examine yourself and your values in new ways – to question what you are doing, and why you are doing it. Seek opportunities that you're passionate about! Take risks and step outside your comfort zone. Trust that in whatever happens, you are surrounded by support from JVC Northwest, your community, and others.
Join JVs like Julia in a year of service:
Save
Save
Save
Save
---