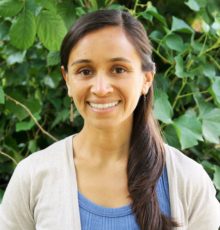 Majo Sandi,
Alumni Relations and Marketing Manager
---
I grew up in La Paz, Bolivia and at the age of 14 my family moved to Cochabamba, Bolivia where I attended high school at the International School. Growing up in Bolivia, I was raised to live simply and I have carried that value with me throughout my life. In 2010, I graduated with an IB diploma which gave me the opportunity to attend college abroad. Seeking the most American experience, I chose Creighton University in Omaha, NE (I figured that if it was in the middle of the country it would probably be a good representation of what the USA is all about). While at Creighton, I had the opportunity to work in the Center for Service and Justice where my eyes were opened to a myriad of social justice issues, and my passion for this work was sparked.
After graduating with a B.S. in Social Entrepreneurship and Marketing, I began my year as a JV in Gresham, OR and served at El Programa Hispano to provide emergency assistance for the Hispanic community. I then spent seven months in India where I completed a Hare Krishna scripture course in Mayapur and a 200-hour yoga teacher training in Goa. Upon returning, I began my Masters in Social Work at Portland State. While I completed my Masters, I worked in the International Admissions Office at PSU and had field placements at Sisters of the Road Café and the Student Community Engagement Center at PSU. Since I've been back in Portland, I have biked to work every day. Not only is biking one of my passions, but it is also one way that I support ecological justice. In addition to biking, I spend my free time practicing yoga, taking early morning walks, cooking vegan food, taking photos, and enjoying the beautiful outdoors.
Want to contact Majo? Email her or give her a call at 503-335-8202.
---