Make a world of difference.
Give a gift to honor the service of past and current volunteers.
If you would like to mail your gift, please address any checks to JVC Northwest and send to:
Jesuit Volunteer Corps Northwest
P.O. Box 22125
Portland, OR 97269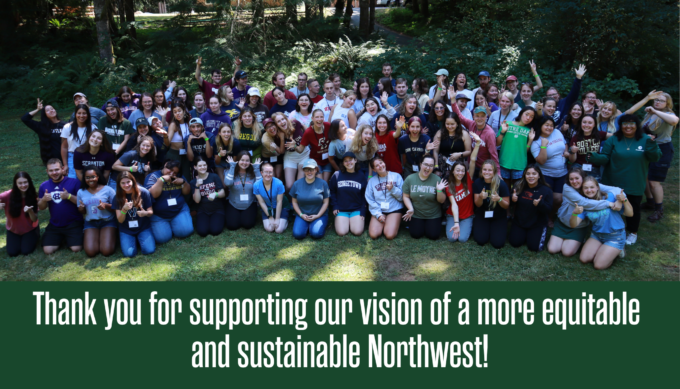 Want to multiply the impact of your donation to JVC Northwest? Become a sustaining donor and set up a recurring gift, which is automatically charged to your credit card or debited from your checking or savings account on a monthly, quarterly or yearly basis on a date of your choice. A monthly donation of $10 becomes $120, $50 becomes $600, or $100 becomes $1,200 – all in the course of one year!
Leadership Giving Society Levels
JVC Northwest's Leadership Giving Society recognizes our essential supporters who invest a $1,000 or more annually. An individual leadership gift is a strong statement that our work is truly meaningful and you want to partner with us so our volunteers can provide a year of service that makes a world of difference.
Contact Greg Carpinello if you are interested in making a leadership gift or would like more information, by email or by phone at 971.353.6763.