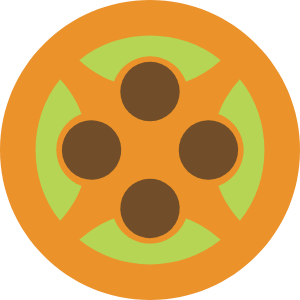 Jesuit Volunteer (JV) EnCorps, a program of JVC Northwest, engages people 40+ in a rewarding experience of service, community, and spiritual formation.  JV EnCorps Members (JVEs) commit to 10 months of part-time service in their local communities and to the exploration of JVC Northwest's core values: community, simple living, social and ecological justice, and spirituality/reflection.
Program begins in September. Applications accepted throughout the program year.
The JV EnCorps Experience Includes
JUSTICE
Volunteering for 5 – 10 hours weekly over 10 months in a community agency or group with an environmental or social justice mission. The number of service hours varies depending on the JVE's individual circumstances.
COMMUNITY
Participating in monthly JV EnCorps Community Meetings plus two Retreats for learning, reflection, spiritual growth and cultivating community.
SIMPLE LIVING
Exploring practices that simplify and align daily living with the greater good.
SPIRITUALITY/REFLECTION
Sustaining an individual practice of prayer, meditation and/or reflection and also participating in and perhaps leading spiritual practices within the JV EnCorps community.
Click the links below to read about service activities of two of our JVEs
A Conversation with Patty Christopher, JV EnCorps Community Lead, (Bend, Oregon)
"Mission Trip to Haiti," A Letter by JV EnCorps Member Jay Lyman (Portland, OR)
Read more stories on our blog.
The Inspiration of JV EnCorps
As the longevity and vitality of our population increases, there are more of us who are desiring to remain inspired and engaged in our second half of life, sustaining community involvement in meaningful and purposeful ways while being intentional about our own personal and spiritual growth. JV EnCorps is a community for those who long to take this transformative journey in the company of others.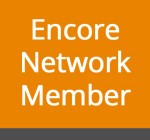 JV EnCorps is a member of the Encore Network. The Encore Network is a resource for leaders and organizations in the encore movement, which taps the skills and experience of those in midlife and beyond to improve our communities and the world. For more information on the Network, member organizations, and their activities, visit the Encore Network website.
JV EnCorps Program Timeline
The JV EnCorps program year is preceded by our recruitment season. Applications to join JV EnCorps are typically submitted May through August. See below for a link to the online application. However, we accept applications during the program year, depending on the capacity of the JV EnCorps group. Those who are interested and want to know more can reach us at jvencorps@jvcnorthwest.org. We welcome inquiries at any time!
The JV EnCorps year begins in September with a one-day opening retreat. This is an opportunity to meet other JV EnCorps members and begin the year together in an environment that supports reflection upon the anticipated JV EnCorps experience.
Members have the opportunity to serve with others through their volunteer placement each week. In support of their service, members share with other JVEs about their service experience during monthly JV EnCorps Community Meetings. These gatherings are usually two or three hours in length and happen at a consistent time and location each month.
The JV EnCorps year closes with a one-day retreat in June providing opportunities to reflect upon the year through contemplation, sharing and spiritual practice.
Towards the close of the JV EnCorps year, there is an opportunity to recommit to JV EnCorps for the upcoming program year. Many JV EnCorps members who recommit also continue to volunteer during the summer months even though July and August are not considered a part of the JV EnCorps program year. So, this is optional.
Program Cost
JVEs are asked to commit to an annual program contribution of $200 to help sustain the more than 65-year legacy of JVC Northwest, supporting social and ecological justice throughout the Northwest. If unable to commit to the recommended contribution, we ask JVEs for an amount that is personally affordable.
A part of supporting our mission is to sustain the valuable community aspects of the JV EnCorps program which requires staffing and resources related to marketing, recruitment, fundraising, program development, and ongoing program management. The suggested donation from each participating JVE does not financially sustain this valuable program. Thus, there is an opportunity to give an additional donation to sustain the program and help cover the amount that other JVEs are not able to offer.
Equity and Inclusion
The JV EnCorps program implements Diversity, Equity and Inclusion (DEI) goals that align with the larger DEI mission and strategy of JVC Northwest. These goals guide the program's DEI efforts and work practices, including policies and procedures for recruitment and onboarding of members, and curriculum development.
Spirituality
JV EnCorps is grounded in the Catholic Ignatian tradition, founded by St. Ignatius of Loyola as the Society of Jesus (the Jesuits). We also value and welcome those whose spiritual journey is influenced by other traditions and practices. We believe that richness and depth in community arise from the sharing of diverse spiritual beliefs and practices.
The communal and spiritual aspects of the program are what set it apart from other volunteer opportunities. "Contemplation in Action" is a central Ignatian practice that supports values alignment and right action. Transformation occurs for JVEs when they serve with others as well as devote time to contemplate/reflect and share with each other about their service experiences. And, in turn, they become more compassionate, equitable and effective change agents in the wider community.
Spiritual growth and transformation are fostered through:
Reflective reading and writing
JV EnCorps retreats
Peer support and sharing during monthly JVE gatherings
Personal discipline of prayer, meditation and reflection
Accompaniment by a Spiritual Director is encouraged
JV EnCorps members are invited to reflect on the meaning and purpose of their lives through the lens of JVC Northwest's core values: community, simple living, spirituality and social and ecological justice.
---
Start Your Application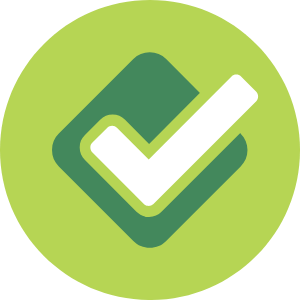 Click below to begin your application to the JV EnCorps program.
---
Where We Serve
We have JV EnCorps communities in six different locales in Oregon and Washington. For inquiries about any of our JV Encorps locales, please contact Karen Beal.
Portland, OR
JV EnCorps Program Manager, Karen Beal
jvencorps@jvcnorthwest.org / 971.353.6946
Bend (OR), Seattle (WA), Spokane (WA), Tacoma (WA), and Vancouver (WA)
Organizations Partnering with JV EnCorps
Members of the JV EnCorps program (JVEs) are responsible for finding their own service placement with the support of JV EnCorps staff. JVEs volunteer on a part-time basis (5 to 10 hours per week) and the program does not formally match them to a service placement. However, the program does provide JVEs with service placement resources and suggestions, if needed.
If you represent an organization that could utilize the skills and talents of a JV EnCorps member, please email JV EnCorps for an interest form. This information will provide JV EnCorps with more information about your organization and its volunteer needs. We will pass on this information to JVEs as they discern their volunteer interests.