Have an opportunity or resource (education, job, retreats, etc.) you want to share with the JVC Northwest Community? Email Communications and Engagement Manager Phil Gerigscott.
Want to know which FJVs are in your area and what they're up to? Northwest FJVs reside throughout the country and we can help get you connected with others in your areas.
Ongoing Involvement Opportunities
FJV Liaisons are designated FJVs in various cities that plan events and connect local FJVs to one another. Find your nearest Liaison to start getting involved, or become a Liaison yourself!
"Ruined Readers" is JVC Northwest's nationwide book club for Former JVs and friends. Each year, participants read a common selection based on one of the four core values.
JVC Northwest is always looking for FJVs to mentor our current Jesuit Volunteers! Mentors can be in person or remote.
JVC Northwest works to match any interested current JV with a Former JV or JV EnCorps member who can provide additional support through the JV's service year. Additionally, we strive to intentionally connect JVs who hold underrepresented identities with mentors who hold similar identities, for extra support during their year. To read more about being a mentor, click here. If you're a current JV, read more about what it means to have a mentor here. 
To help strengthen community among former JVs, JVC Northwest is establishing FJV Liaisons in cities all over the country. Liaisons are community builders, fostering connection with other local FJVs. As an FJV Liaison, you believe in the mission of JVC Northwest and understand that creating a strong alumni network can play an important role in strengthening the future of our movement for social and ecological justice. Learn more and sign up to become an FJV Liaison here.
After several years, we are excited to announce that JV Orientation is open to the community again! We have many opportunities for FJV involvement – both at Camp Arrah Wanna near Portland and in various JV locales. Please indicate your interest by registering below.


FJV Banquet & Sending Forth Ceremony: August 11, Camp Arrah Wanna – Welches, OR
Local Orientation: August 13-16, 2023, In JV Locales
Register: Here  by July 31.
These are bi-monthly gatherings for those who served in JVC in the years prior to 1990.  Our time together will include connection, reflection on the care of the earth, sharing a potluck and seeing what might emerge for creating ongoing community.  We love that the more youthful set of FJVs regularly gather together in Boston. These evenings are opportunity for those "more seasoned FJVs" in the area to find one another – a chance to create community with others decades after our service year, knowing those 4 JVC values still have an impact on our lives. 
Details for next gathering:

When: Sunday, March 12th at 4:00 PM 
Where: in Lexington MA at the home of an FJV — details/address will be sent to you once you RSVP
RSVP: Email Sally at sallyquinnreed@gmail.com by if you would like to attend. Type "RSVP for FJV event" in the subject line and let us know how many will be coming. Space is limited to about 25 people so please RSVP to secure a spot.
Note: Masks are always encouraged and supported to keep one another safe and healthy. Thank you for considering this opportunity!
Micah Summer Gathering 
When: August 18-20, 2023
Where: Camp Casey Center, Whidbey Island
This is the annual weekend retreat for the Micah Community, a group of adults bonded by their love for social justice and spirituality. The Micah Community was founded in 1993 by Former JVs. All are welcome: children, teens, adults of all ages, FJVs, JVs, Like-Minded Spirits. Community, fun, spirituality, social & environmental justice abound. More details coming. View the schedule and registration form here. Please contact Patty at phh@whidbey.org with any questions. 
St. Mary's Former Volunteer Reunion
When: August 25-27
Where: Portland, OR (various locations)
Volunteers who served in St. Mary's AK from 1977-1980 will be reuniting in Portland this August. No matter where you live now, if you are a St. Mary's FJV you are encouraged to attend!
Tentative schedule:
Arrive on Friday (or Thursday night, if travel dictates), and get situated (we will help with lodging suggestions).  Dinner together, in or out.
Play all day on Saturday at whatever we decide, dinner together, in or out.
On Sunday, shared spiritual time and breakfast or brunch or lunch and departure. We can help with transportation to PDX, if needed.
To attend and/or receive updates, contact Jane Salisbury at jane.janers@gmail.com.
Friends of JVC Northwest Events
SEEL Portland invites you to retreats based on the Spiritual Exercises of Saint Ignatius of Loyola.
Using the innovative book written by Australian Jesuit retreat director Michael Hansen, SJ entitled The First Spiritual Exercises, SEEL Portland will offer retreats during Spring and Summer 2023.These retreats combine spiritual conversation and spiritual exercises, similar to the form of the Spiritual Exercises given by Saint Ignatius and the early Jesuits.
The retreat in daily life involves a commitment to 30-40 minutes a day of structured prayer from Monday to Thursday and a weekend exercise. The retreat is 6 weeks long (includes orientation meeting and a closing meeting). Retreatants meet via Zoom weekly during each retreat to receive guidance from the retreat giver(s) and to share the fruits of prayer.
This retreat is an opportunity to experience one long conversation with Jesus and to accept the invitation of God the Father, Jesus, and the Holy Spirit to abide in their love.
Come deepen your relationship with God!
Inner Peace in Divine Love April 16-May 21
Inner Peace in Darkness and Light June 4-Juy 9
Inner Peace in the Service of God – July 23-August 27
Retreatants need to purchase the book to participate: The First Spiritual Exercises by Michael Hansen, SJ. Paperback / PDF

Retreat fee – $60 for 6 weeks – https://seelportland.org/donate/
For details, please email Jeanette at SpiritualExercises.SEELPDX@gmail.com 
A reunion for former Copper Valley School students and volunteers is August 4-6. The reunion is on the school site where you can camp or RV. Local hotels and BnBs are available. Please join the Copper Valley School Facebook group. It is a closed group, so you must ask to join and be approved. Questions can be sent to Tom Gemmell, CVS '67 gemmell@gci.net (907-723-3358).
Enjoy fellowship and hear powerful reflections from members of the network engaged in work for justice—from a screen near you.
Retreats, Programs, and Spiritual Direction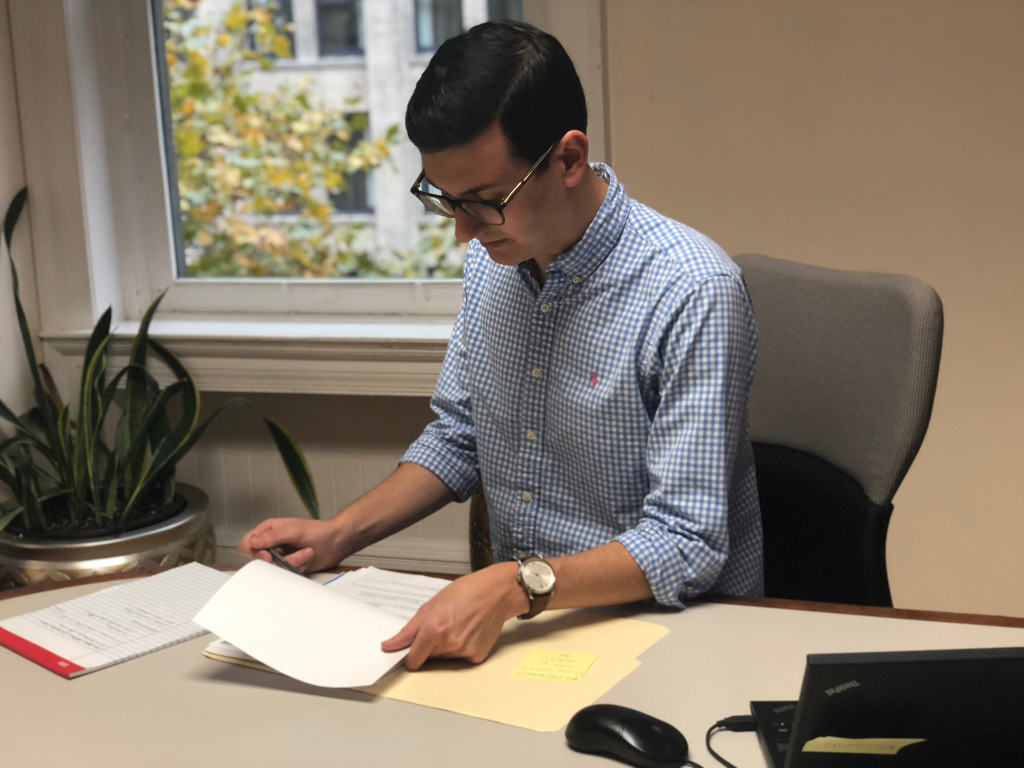 For a list of colleges and universities that match the Segal AmeriCorps Education Award click here.