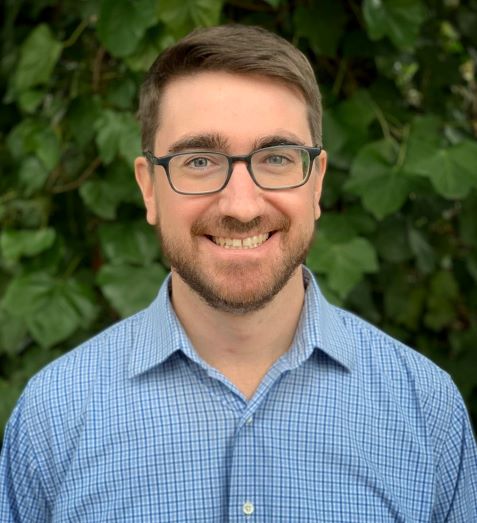 Chris Suriano,
Recruitment Manager (he/him)
---
More than a decade ago, I packed up a bunch of stuff, crammed it into a beat-up Subaru with shoddy brakes that had no business driving the 1500 miles from upstate New York to southeastern Louisiana, and joined AmeriCorps. For two years, I served on construction sites at a Habitat for Humanity affiliate north of New Orleans, leading volunteers and homeowners through various phases of construction. It was the perfect opportunity for me to meet new people, help a good cause, and learn a new skill.
Not long after AmeriCorps service, I was fortunate enough to continue my streak of service and spend two wonderful, challenging years with the Peace Corps in Paraguay. Afterwards I moved to Washington, D.C., where I worked for five years on nationwide recruitment, marketing, and social media initiatives for AmeriCorps. Then I relocated to Portland and joined the JVC Northwest recruitment team!
Recently, my partner and I packed up a bunch of stuff, crammed it into our new Subaru with good brakes that was plenty capable of driving the 2300 miles from our home in Portland to Metro Detroit, and moved to Michigan to be closer to family.
Outside of work, you can find me hiking, going to catch a movie or a concert, playing cribbage, eating carbs, or dreaming of the day when my fastball has enough late movement to finally get the call up to the big leagues.
Want to contact Chris? Email him or contact him at 971.353.6808.
---