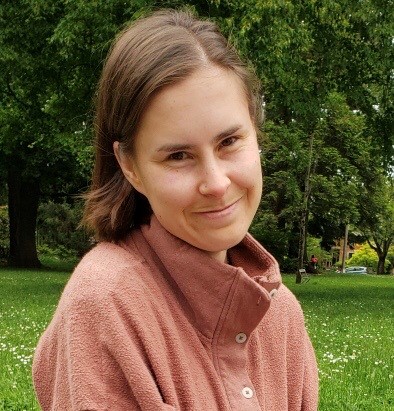 Anna Jurken,
JV Program Coordinator (she/her)
---
Raised on brats, cheese curds, and the Green Bay Packers, I never thought I would leave the great state of Wisconsin. Yet, after graduating from Marquette University with a degree in International Business and Marketing, I found myself moving across the country to serve as a JV in Wenatchee, WA. I served as an Outreach Coordinator/ Legal Specialist with the Northwest Justice Project, spending much of my time serving migrant and H-2A visa farmworkers. After a year of exploring the legal world, I followed a yet-to-be pursued passion of working with youth, and moved to Juneau, AK to serve a second JV year at the  Zach Gordon Youth Center (the "Zach"). Days at the Zach were filled with community building through countless games of Settlers of Catan (which I think I only ever won once), shared meals, and long talks about life.
My time at the Zach solidified my calling to work with young folks and brought me to Portland to work as an Educational Assistant at KairosPDX, where my passions for social-emotional learning and equity in education grew. I am excited to transfer the skills and knowledge I gained at KairosPDX to my work with Jesuit Volunteers as a Program Coordinator. When I am not working you can find me on a long run in Forest Park, skiing on Wy'East (Mt. Hood), or cuddling my dog on the couch!
Want to contact Anna? Email her or contact her at 971.353.6997.
---