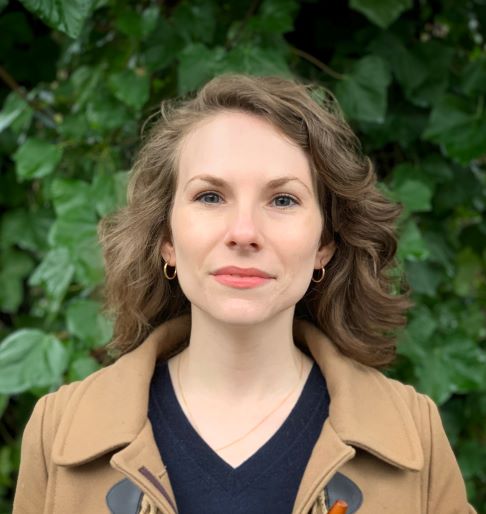 Monica Glasscock,
Program Coordinator: Communications & Operations (she/her, they/them)
---
I was reared in small town Georgia, the epitome of the Deep South with its Oak trees, dripped in Spanish moss. During my undergrad I focused on Art and later became passionate about Art History and decided to enroll in grad school. I left the country for the first time ever at 23, ready to start over in London. The theories used to analyze art also illuminated the world around me and showed how forces like race, class, gender, etc. shape our lives. London taught me so much, but one thing I didn't expect, was to meet my partner there. So after graduation, we started down a winding road of a long distance relationship, moving to Portland, visa sponsorship, and finally a green card.
Growing up working class, much of my life has been spent making ends meet, but now I find myself in a position of privilege with the ability to give back. Moving into the nonprofit sector was a conscious choice and I'm excited to be a part of JVC Northwest and to use my experiences to help create a more equitable society.
As an introvert, I try to live my values in small, quiet ways. I practice yoga, spend time in nature, and have been engaged with Buddhism since I was a teen. I love to read and listen to podcasts and am constantly trying to learn something new. Recently I have been focused on destigmatizing mental illness and neurodiversity—my Instagram is a big part of this conversation. I love finding new music and listening to old favorites, especially in the kitchen, where you can find me cooking, baking, and often dancing as my cats watch and my dog joins in the party.
Want to contact Monica? Email them or give them a call at 971.353.6795.
---