Oregon is one of the top "bike-friendly" states in the nation, and its affinity for biking and bike culture has rubbed off on staff members here at JVC Northwest. See how JVC Northwest supports and promotes bike commuting, as well as how its efforts have been nationally recognized.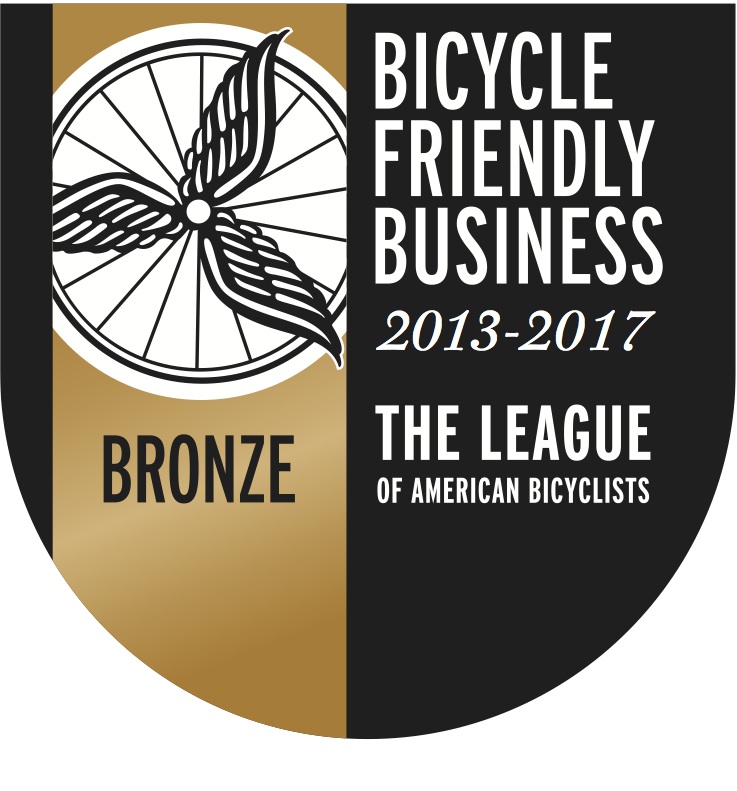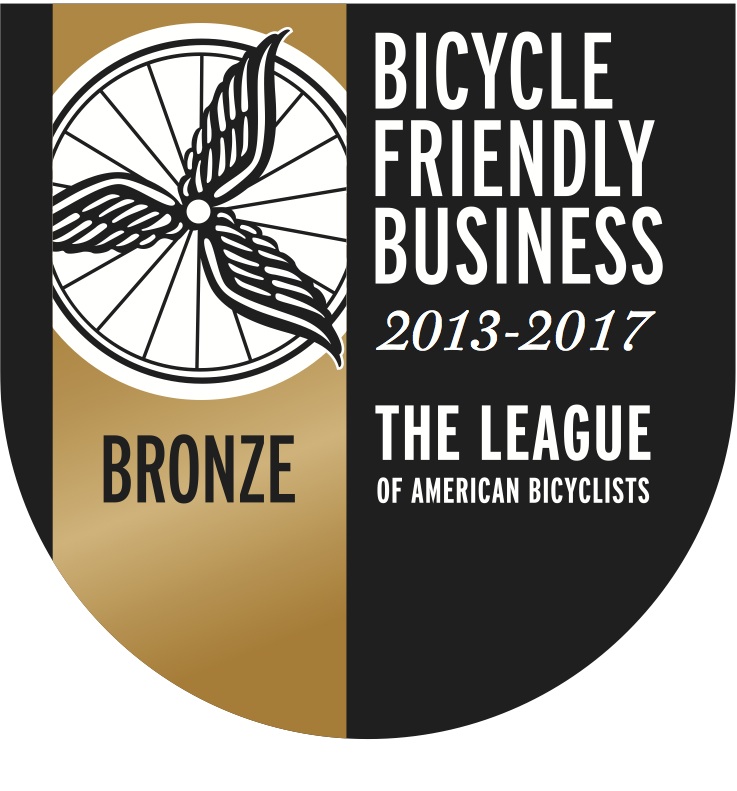 Bicycles are a vital form of transportation for many of the staff members at JVC Northwest. When asked why cycling to work was important, current Program Coordinator Stephen White responded with, "[It's] free, fun, [and] fast but not too fast". The note of humor was evident in his response, but so too was the note of sincerity. Stephen bikes to work every morning and loves the fact that he can park it in our bike shed or bring it straight  in to his office space. Our office also has a bike tire pump and small repair kit in case a PDX pothole sneaks up on one of our many bikers.
Pumps, repair kits, and other measures to promote bike transportation (like on-site showers) helped JVC Northwest earn a Bronze-level "Bicycle Friendly Business" designation from The League of American Bicyclists (TLAB). TLAB bestows these designations (bronze, silver, gold, and platinum) through its "Bicycle Friendly America" (BFA) program.  The BFA program is a tool for states, communities, businesses, and universities to make bicycling a real transportation and recreation option for all people.  JVC Northwest is one of 22 businesses in Oregon to be recognized by TLAB and looks forward to working towards a Gold or Platinum-level distinction in the coming years.
For our cycling staff members (and many others in the biking community), utilizing bike transportation is about more than getting from Point A to Point B. "Cycling in general is my preferred method of transportation, including to work.  "If I can ride to where I need to go, I usually do", says Associate Director Laurie Laird, "I connect with my surroundings and my community much more from a bike. It's good for my physical and mental health, and the health of the planet".
If you've thought to yourself, "Gee I'd sure like to try bike commuting but it looks complicated and I don't own a spandex suit!", fear not. Bike commuting can be very simple (and it requires no spandex unless you want it to). CommuteByBike.com provides an excellent "Guide to a Simple Bike Commute" to get you started. If you're a little more effort-averse, you can also check out their "Slacker's Guide to Bike Commuting".
The beginning of a new year is the perfect time to give something new a try, and if Albert Einstein could think of the theory of relativity while riding a bicycle, imagine what you can do!