In her latest #JVReflects blog, current Wenatchee, WA, JV Christine White unpacks the concept of "planting seeds of justice." Read her reflections on being legal advocate for low-income communities and how she keeps focused day-to-day in her long-term work for justice.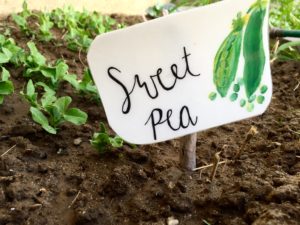 "There's a reason that justice is often referred to as a seed— we're called to "sow the seeds of justice" or "plant justice." And just like our garden of little sprouts that we'll be nursing this spring and summer, it's not something we can expect to see results or feel changes from overnight. If I check our sprouts excessively, waiting for progress, hovering, I'd be disappointed to see how small they still seem. But if I concentrate on the process, on watering and weeding, I'll suddenly find myself surprised to see the progress…"
Read her full post on the Ignatian Solidarity Network blog here.
_____________
#JVReflects explores the intersection of faith and justice from the perspective of Jesuit Volunteers serving as long-term volunteers both domestically and internationally with Jesuit Volunteer Corps and Jesuit Volunteer Corps Northwest.  Reflections specifically focus on the cornerstone values of the Jesuit Volunteer experience: spirituality, simple living, community, and social justice.
Save
Save