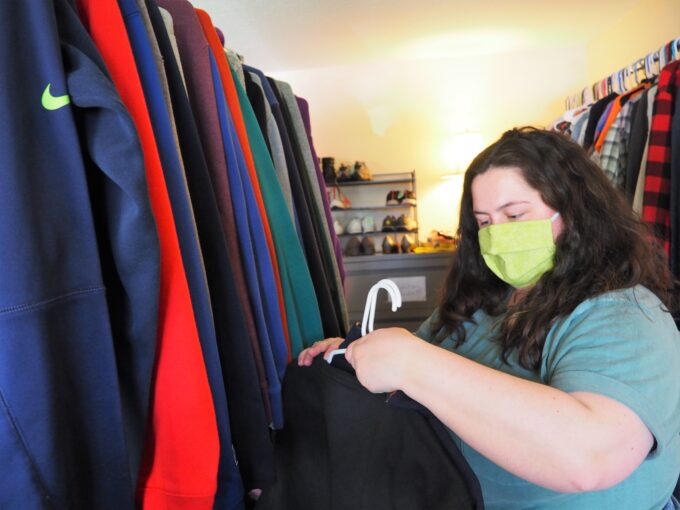 HomePlate Youth Services is one of the many agencies that JVC Northwest is grateful to partner with throughout the Pacific Northwest.
HomePlate positively supports young people experiencing homelessness or housing instability in Washington County, Oregon, through community building, education, access to services and resources, and youth empowerment. Beaverton School District has the highest number of students experiencing houselessness in all of Oregon, and until HomePlate was started in 2004 there were no nonprofit organizations in Washington County providing such services.
HomePlate founding Executive Director, Bridget Calfee, served as a JV at Community Action Family Shelter in Hillsboro, Oregon, in '03-04. "It opened my eyes to things I hadn't experienced," she notes of her JV experience. "It changed my life in terms of how I see the world, its social problems, and how to do something about them." When JVC Northwest re-opened a JV house in Aloha in 2010, Bridget says HomePlate was "first in line to ask for a JV."
In the wake of the pandemic, HomePlate's mission has never been more critical. Economic instabilities have led more young people to experience houselessness, and the need to social distance forced many social services to close their doors. Luckily, throughout it all, HomePlate was able to find ways to operate safely while continuing to offer important services such as providing hot meals, clothing, showers, employment connections, and parenting support. As Maggie Ruane, a Jesuit Volunteer who served as the Outreach Specialist at HomePlate, says, "The need didn't go away because we all had to be inside and socially distanced."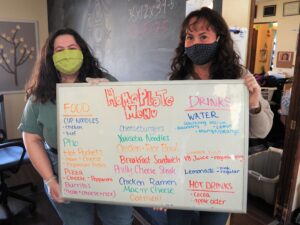 Jesuit Volunteers have been an integral part of HomePlate's mission of serving youth by meeting them where they are at in life. "The JVs jump in quite quickly in relating to young people and really trying to help them find stability and return to stability, whatever that looks like for them," Bridget describes.
After their service terms, Jesuit Volunteers will go on to do countless things, and many will continue with youth work in new communities. Bridget sees this as "a wider mission of expanding [HomePlate's] philosophy of youth work. It's a big-picture expansion to having young people supported in every community."
This story is featured in JVC Northwest Magazine 2021. To read the digital version of the magazine and to sign up to receive future print editions, click here.