An exciting aspect of being a Jesuit Volunteer is having the opportunity to apply for an additional year (AY) of
service. Some JVs choose to explore new service opportunities and locales for their AY, while others choose to remain in their current position.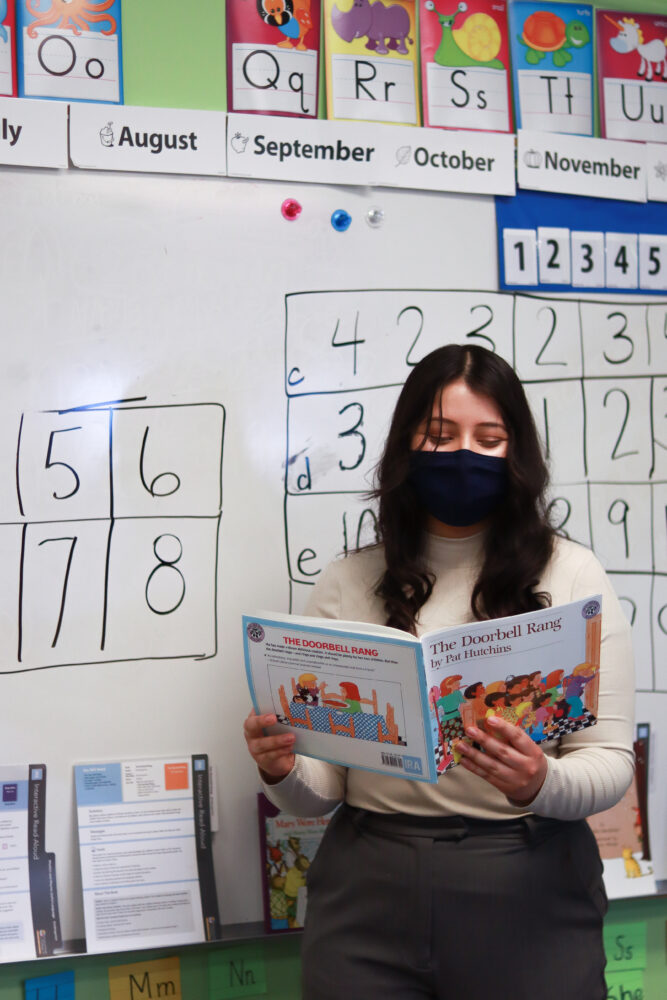 Last year, the entire St. Xavier, Montana JV community discerned to extend their time living and serving together.
Located in the rolling prairie of Southeastern Montana within the Apsáalooke, or Crow Indian Reservation, St. Xavier is a small community with a population of less than 100. Jesuit Volunteers living in St. Xavier often appreciate its spaciousness and slower pace of life by exploring the nearby rivers and ranches, catching the amazing sunrises and sunsets, and making friends with local neighborhood dogs. In most JV Communities, Jesuit Volunteers serve at a variety of partner agencies, but in the small town of St. Xavier, all four of the JVs— Rebekah, Kathleen, Erin, and Liam—serve at Pretty Eagle Catholic Academy.
Despite serving at the same school, their days are unique. Together, the four JVs have supported the school by assisting classroom teachers, facilitating intervention for different subjects and grade levels, serving as interim librarians, and even coaching the football and basketball teams!
When asked what her discernment process to do an AY was like, Erin explains, "I came into this year thinking I had set plans. I was just going to do a year and then go to grad school. And then I was praying about it during the fall and talking to my spiritual director about it, and I felt a block and didn't know why. I did a long novena* about it and still didn't feel like I got any answers. So I talked to my spiritual director again and she suggested, 'maybe your feelings are the answer.'
"Eventually, when we got the email that the AY application was open, we all talked about it and decided we were all going to do it. So it ended up being both a personal and communal decision."
*A novena is a Christian tradition in which devotional prayers are repeated over the course of nine days or weeks.
To learn more and apply to serve an additional year as a Jesuit Volunteer with JVC Northwest, click here.