This year's Orientation was an amazing experience filled with laughter, love, and learning.  What follows is a summary of the heart of Orientation through some of the best pictures that were taken there.  Our hope is that these pictures evoke positive memories (and laughs) from your own Orientation.  Enjoy!
What better way to start Orientation than on foot? Although we were very proud of our new air conditioned buses that ran on biodiesel, we did not foresee that they would be too big to cross the little wooden bridge into Camp Adams…
Orientation took several months of planning, coordination, and long days at the office.  It would have been absolutely impossible without the knowledge, patience and dedication of JV Program Manager Julia Peters, Executive Director Jeanne Haster, and Orientation Consultant Extraordinaire Jack Kennedy.
What would Orientation be like without Fr. Fitts, SJ?  Way less Friendly, that's for sure.
This year's Orientation theme was "Enter the Story".  The theme was meant to inspire the new JVs to delve into their community and service placement with open hearts and minds.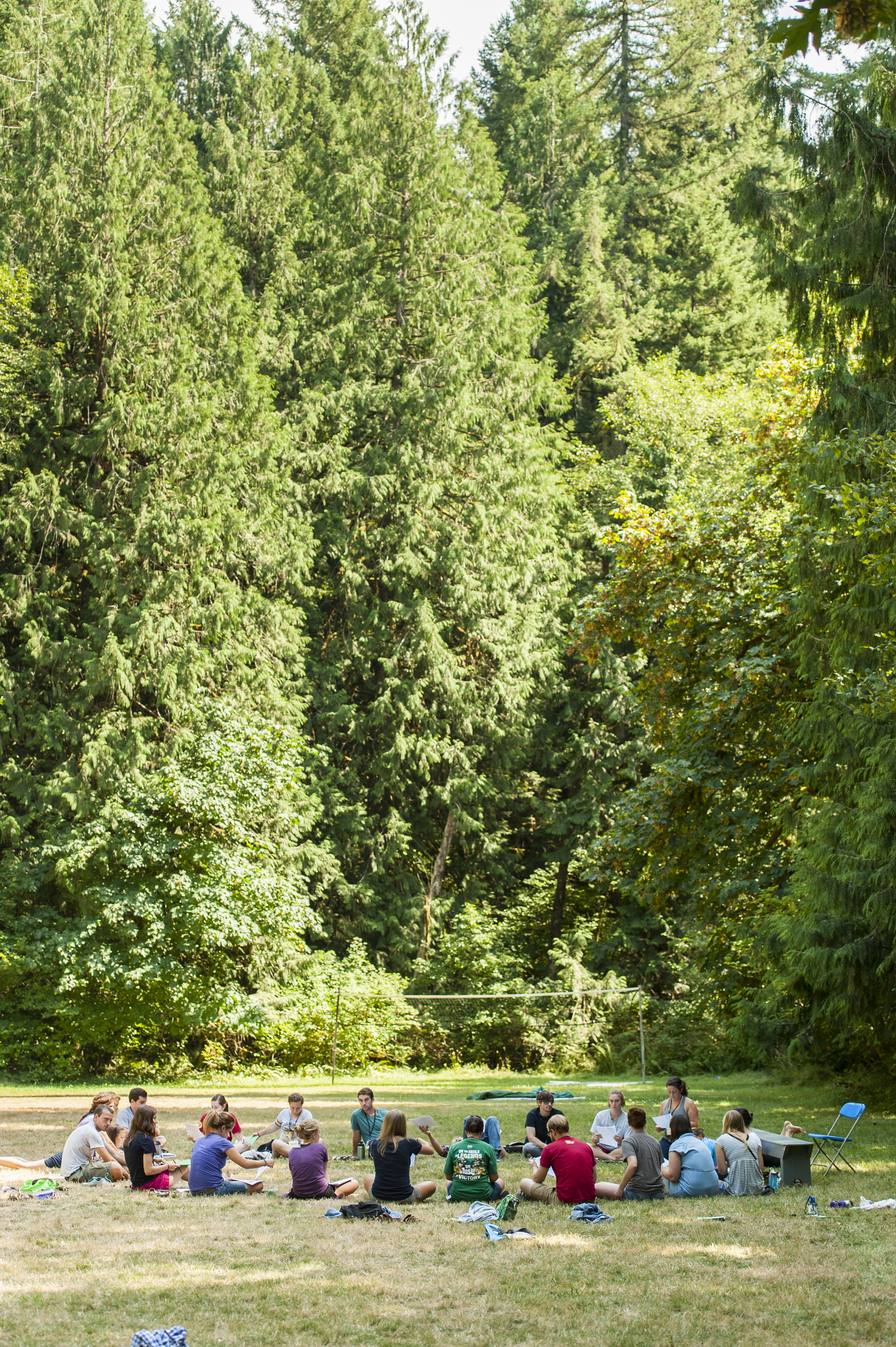 At Camp Adams the new JVs were able to soak up the natural beauty of the Pacific Northwest.
Mike Benton, on his 22nd Orientation, once again gathered a group of musical JVs to act as the choir and band for the week.  Bamba le la…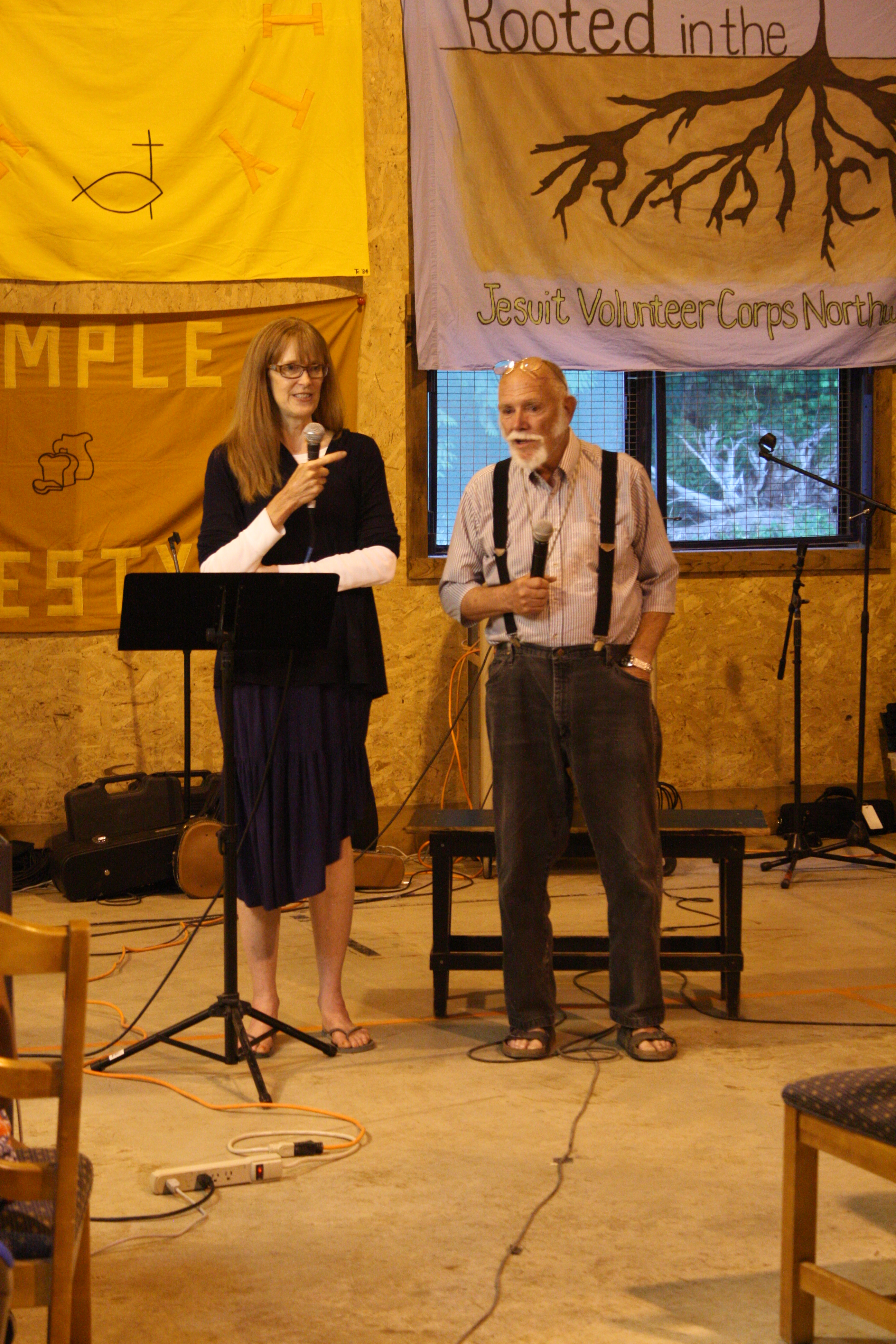 Pam Ingalls (Seattle, WA '80-81) and Brother Fred Mercy shared the story of the Bethlehem Peace Walk.  The walk was organized by Jack Morris, SJ and went from Bangor, WA to Bethlehem, Israel!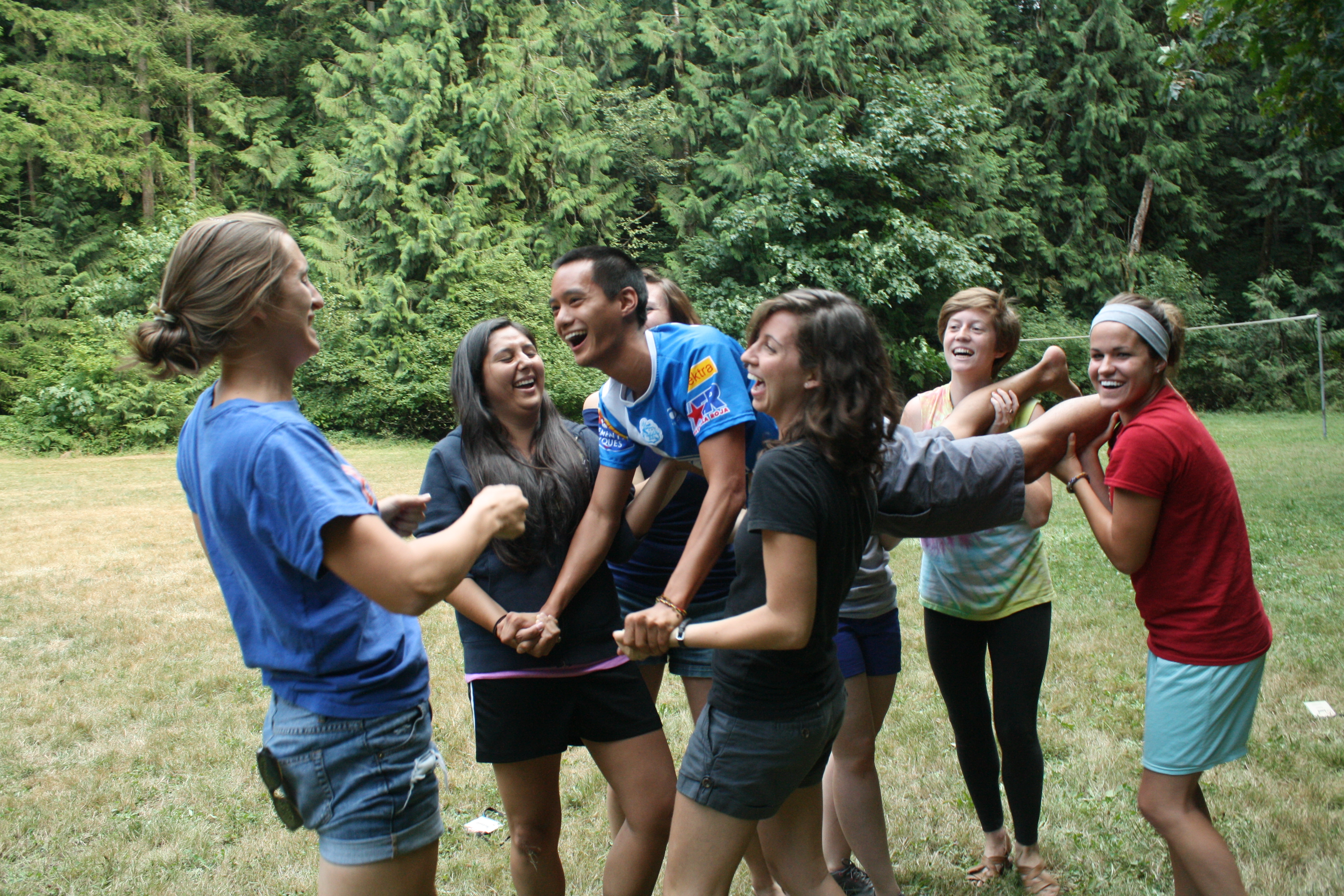 There were plenty of laughs and bonding as the new JVs took pictures with their communities and with fellow graduates of their alma maters.  Notre Dame alumni demonstrate the teamwork we love to see at JVC Northwest.
Current staff member Matt Salazar (Omak, WA '09-10) poses with his sister Alexis (Omak, WA '13-14).  The Salazar family is certainly a classy bunch.
Pictured here are the 26 JVs who returned for a second or third year of service!
On Friday we welcomed FJVs, Board members, and support people out to Camp Adams to join in the Banquet and Missioning Liturgy.  Over 60 people braved traffic and a light thunderstorm to join us!
Here Board member Don Letourneau (Portland, OR '74-75) interacts with new JVs before the start of the Banquet.
During the Missioning Liturgy Mike Benton was honored for his 22 years worth of contributions to Orientation with a handmade quilt that had words and phrases associated with Mike sewn into it.
Erica Carmody (Hays, MT '11-14), a JV entering her third year of service, gave a moving homily expressing the gratitude, growth, and grace she has experienced during her time with JVC Northwest.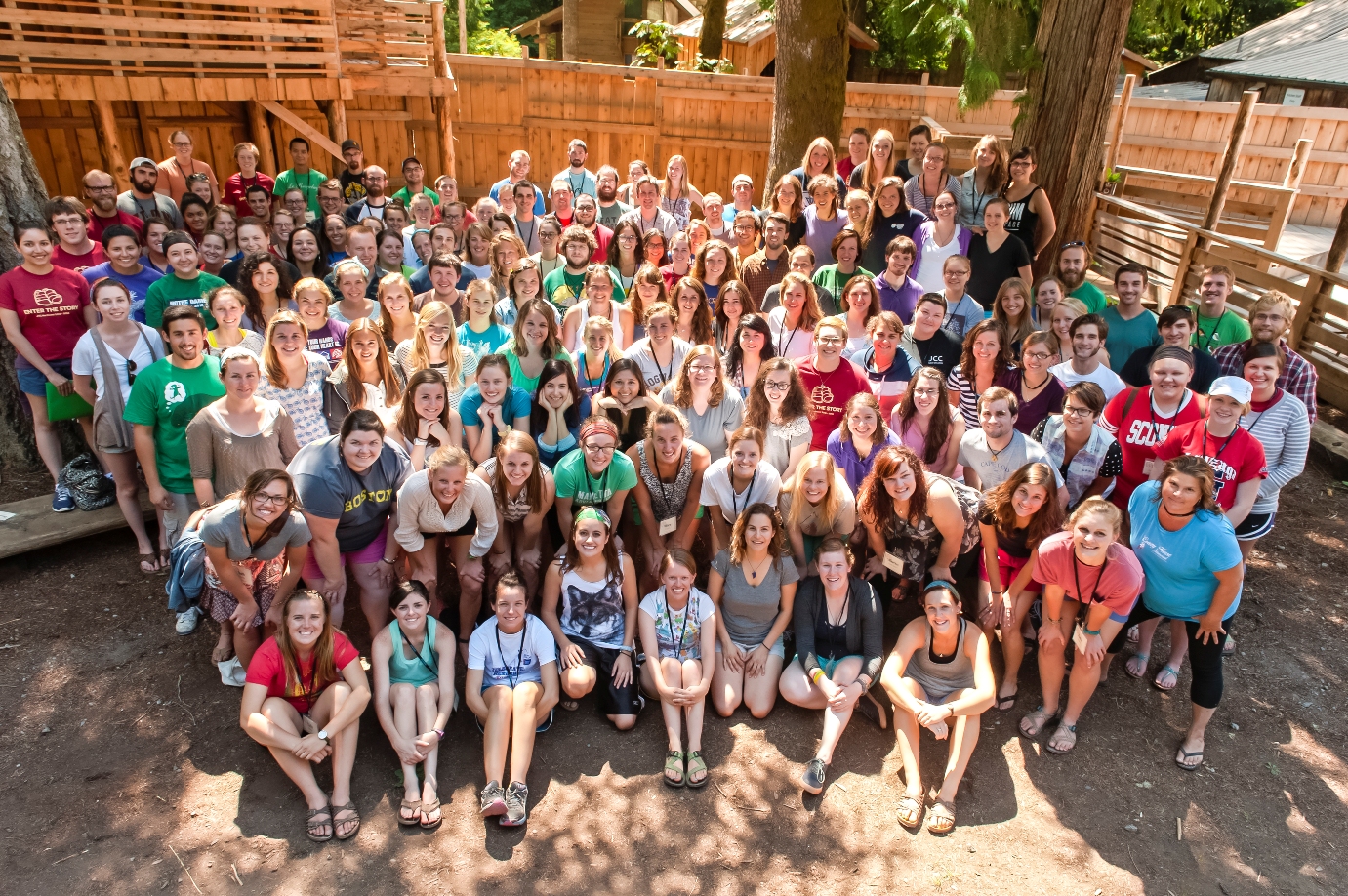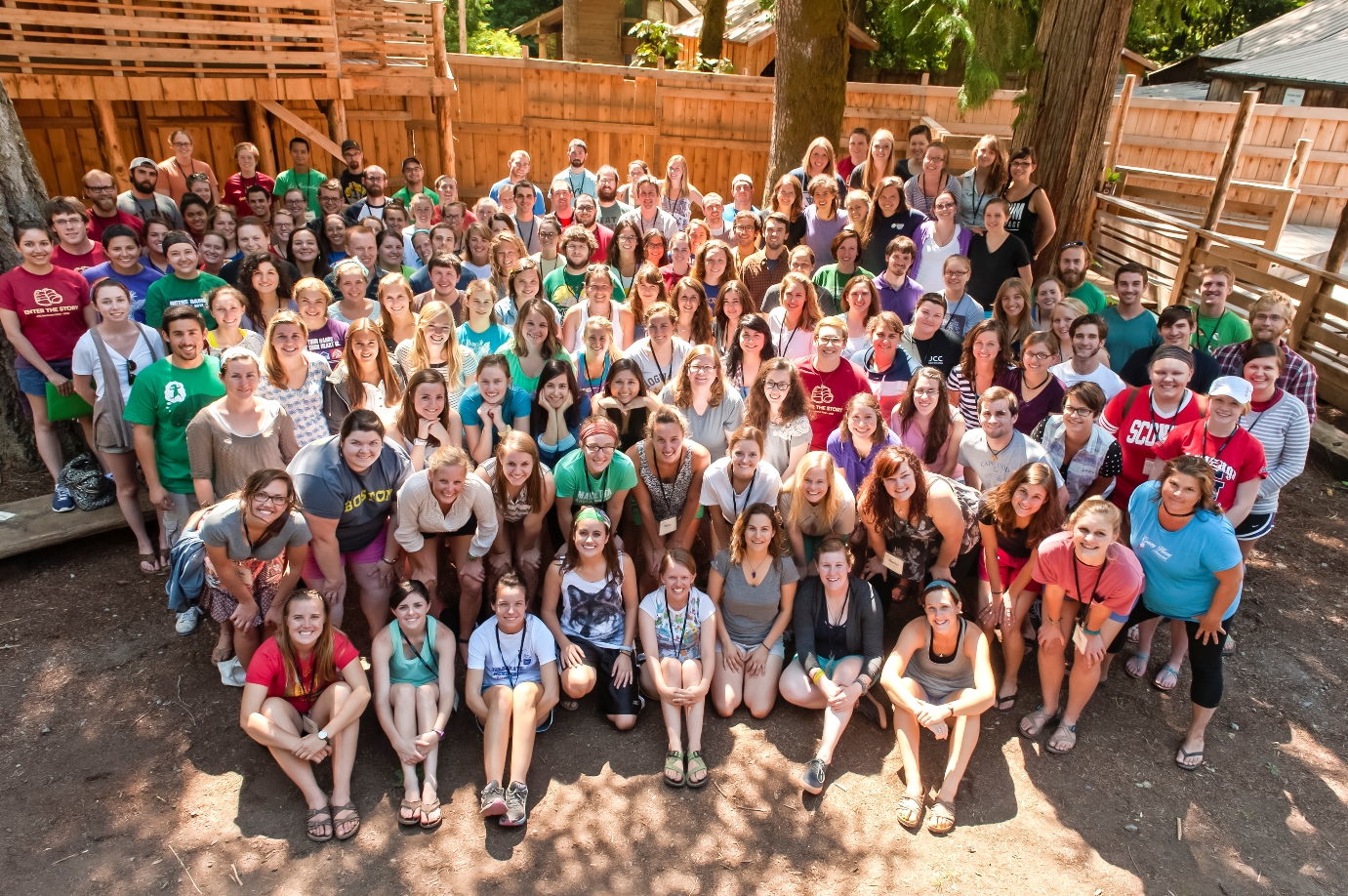 A huge thank you and welcome to all 148 of the 2013-2014 Jesuit Volunteers serving in the Northwest!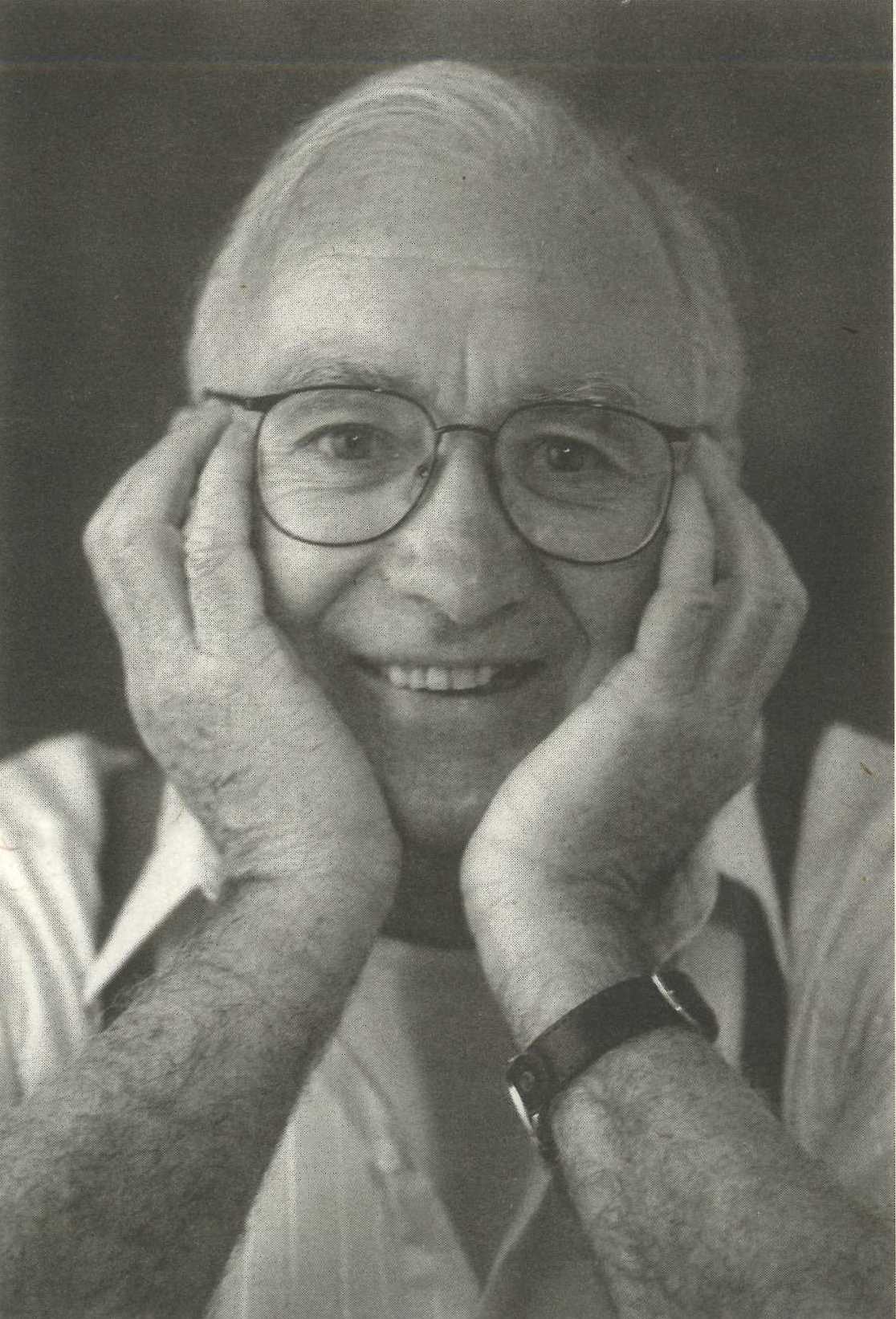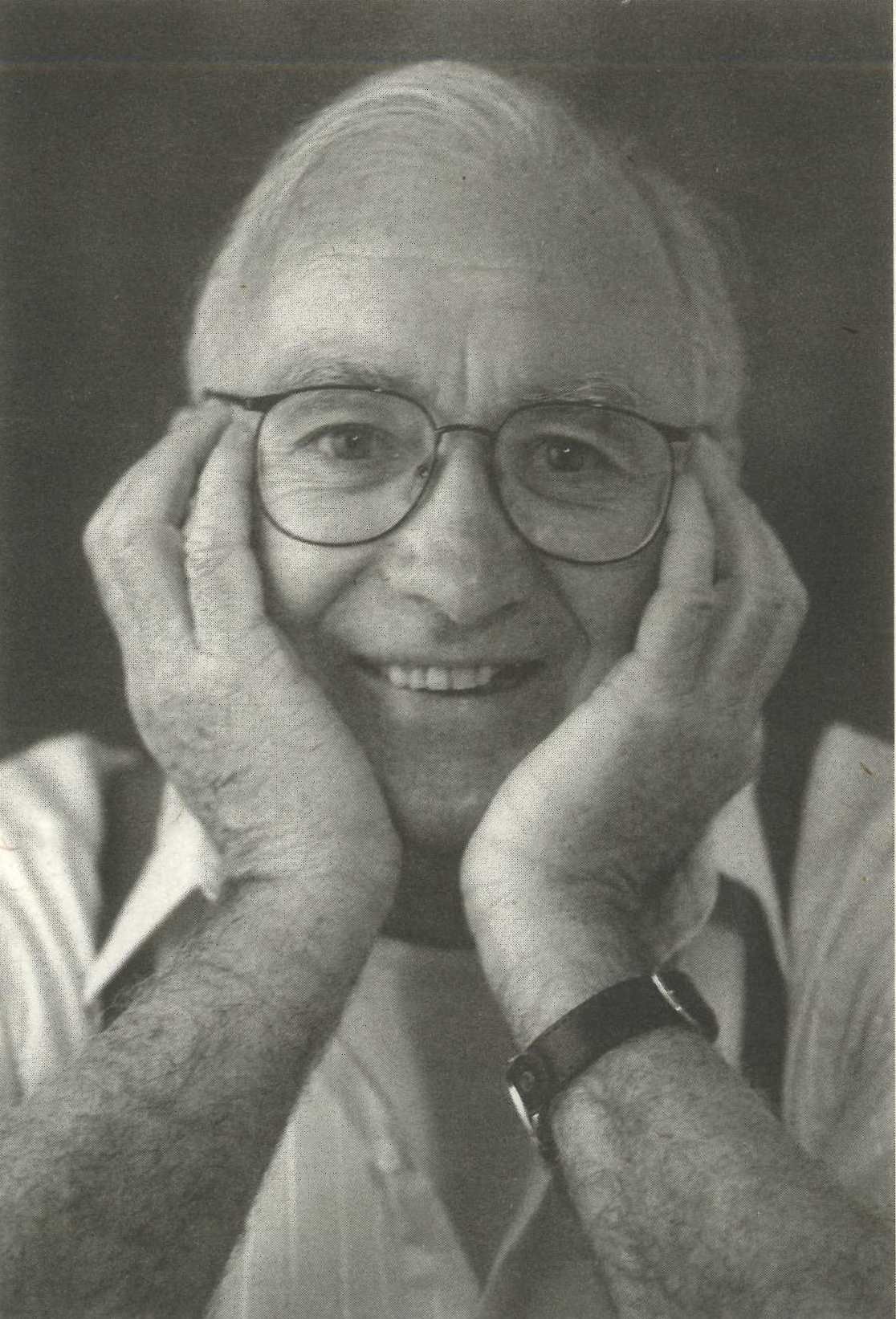 Father Jack Morris, co-founder of the JVC movement, passed away in September of 2012.  Jack attended Orientation for decades and left thousands of JVs "ruined for life" from the 1960s through the 2000s.  Although he has passed on, he is never far from our hearts or minds.