Over the next few months, JVC Northwest will be sharing about the importance and impact of AmeriCorps (National Service) and inspiring stories of service from our JV AmeriCorps members. We need your help to educate about these vital services addressing the urgent needs of marginalized populations throughout the Northwest, and our country. In this post, learn from supervisors and agency directors about how JV AmeriCorps members have made lasting impacts and why AmeriCorps partnership is so vital.
National Service is about extraordinary acts of ordinary citizens and is an important American value which solves local problems, unites communities and creates a generation of leaders. AmeriCorps members are addressing critical community needs in education, public safety, healt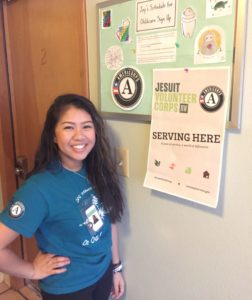 h, social services, and the environment. AmeriCorps has thrived under both Democratic and Republican Administrations. The Corporation for National and Community Service (CNCS), under which AmeriCorps is housed, empowers citizens to solve local problems, expands economic opportunity, encourages personal responsibility, and strengthens civil society. CNCS is a cost effective investment in America's future.
Jesuit Volunteer Corps (JVC) Northwest has partnered with AmeriCorps and CNCS since 2010. This partnership has:
Provided service in Northwest communities where the need is greatest;
Decreased barriers for Jesuit Volunteer (JV) AmeriCorps members to engage in full-time service by providing a substantial Segal Education Award to pay back qualified student loans and potentially postpone student loan payments;
Enriched the work of JVC Northwest and the service provided by JV AmeriCorps members with a more diversified program;
Built organizational capacity for nonprofits in addition to the daily direct service provided by JV AmeriCorps member contributions; and
Created opportunities for JV AmeriCorps members and partner agencies to become part of the National Service Movement!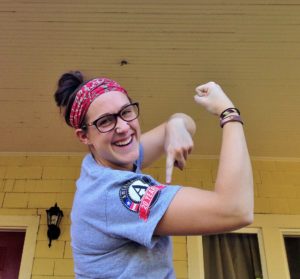 Partner agencies throughout the Northwest where JV AmeriCorps members serve see significant impacts to their work, thanks to the services of JV AmeriCorps members:
"JV AmeriCorps members play a critical role in the advancement of our mission on the Northern Cheyenne and Crow Native American reservations; roles which we are unable to fill from our local communities at this time. JV AmeriCorps members serve as substitute teachers, tutors, dormitory aids, and/or academic support personnel at our three St. Labre campuses. Sadly, Native American populations have a decade-long history of educational underachievement and under attainment. JV AmeriCorps members bring educational backgrounds and skills that are essential to effectively addressing these challenges."
-Curtis Yarlott, Executive Director of St. Labre Indian School, Ashland, Montana
"During 2015, AWARE provided a record 10,580 nights of safe shelter for 164 women and 114 children. This is OVER TWO THOUSAND more than our previous year, which was also record breaking. We have never seen a year where so many individual women and children were in need of emergency safe shelter. A JV AmeriCorps member provides us the opportunity to further our work with children, to help them process their experience and to heal from the abuse they perceived, witnessed, and/or endured. This is our chance to break the cycle of violence, to offer children understanding and an opportunity to learn other ways of being in the world, with safety, security, and stability."
-Saralyn Tabachnick, Executive Director, Aiding Women in Abuse & Rape Emergencies (AWARE), Inc., Juneau, Alaska
"At Catholic Charities Spokane, the impact that our JV AmeriCorps members have on our agency is a simple one. We simply could not operate Catholic Charities without them. The 77,000+ people we serve each year depend heavily on the ten JV AmeriCorps members we have been blessed with. Catholic Charities receives the benefit of ten full-time, professional level, college educated, enthusiastic, energetic men and women but more importantly, the poor and vulnerable that we meet and serve each day receive life changing and life-saving services that empower their dignity and stability. Spokane is affected profoundly by significant issues of intergenerational poverty, homelessness, food insecurity, and many other challenges that face our low-income and working poor community. The JV AmeriCorps resource allows us to confront and respond to those issues in ways that we would not do at all if not for the presence of these fine young adults. Our JV AmeriCorps members do jobs that otherwise would not exist in our agency and provide services that we otherwise would not be able to deliver. That is a gift of incredible value to those we serve and helps us to carry the day in the fight against poverty."
-Dr. Robert J. McCann, Executive Director, Catholic Charities Spokane, Spokane, Washington
JV AmeriCorps members serve directly and provide capacity building projects. Their supervisors tell us this about their projects:
Quinn Otero, St. Theresa Catholic Academy, Seattle, Washington: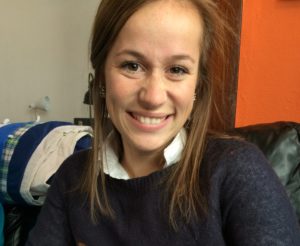 "Quinn goes above and beyond in all aspects of her work here at St. Therese. She is a strong communicator with students, staff members, volunteers and her supervisor. She has taken on a new role this year and set a very high bar with the work she has done. She has recruited and oriented over 50 volunteers this year and helped build a volunteer orientation manual as part of her capacity building project. Quinn is NEVER just going through the motions. With conflicts, she is always solution-oriented and wants to get things resolved amicably and punctually."
Tim Pazderka, Recreation Services Coordinator, Men's Residential Center, Volunteers of America, Portland, Oregon: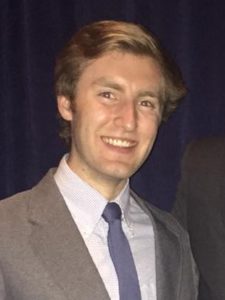 "Tim's first Capacity Building project is a great example of his contributions toward expanding our capacity to meet community needs. At the onset of his volunteer year, Tim began partnering with our Education and Prevention Coordinator to develop a new, more focused curriculum for our client Living Skills class. Over the course of these first six months of Tim's volunteer service year, he has established a new class curriculum rooted in client interests on topics such as healthy living/lifestyle (including healthy eating habits) and a variety of topics pertaining to challenges that many clients face in early recovery—gambling prevention/awareness, clean and sober housing, recover support development and personal financial health. This curriculum and its inclusion of client-driven interests and guest speakers establish it as an impactful, enduring project."
Tina Bachmeier, Sitkans Against Family Violence (SAFV), Sitka, Alaska:
"Tina has greatly helped to increase SAFV's capacity by beginning therapeutic lunch groups in Sitka's local middle school. For years, SAFV has been trying to implement lunch groups without success. These groups are aimed at children who the guidance counselors identify as having experienced domestic violence in the home."
Serving in AmeriCorps sets up members to succeed in a 21st century economy:
8 out of 10 alumni say AmeriCorps benefited their career path
42 per cent of alumni employed within six months of service found a job through a connection made in AmeriCorps
Partnering with AmeriCorps has enabled us to grow our service reach to those most in need and has made JVC Northwest a stronger nonprofit.
Save
Save
Save