As part of Hurricane Harvey relief efforts, Red Cross is sending volunteers from across the country to help in Texas. Two JV AmeriCorps members are some of those being deployed: Ella Keenan, serving in Anchorage, and Carly Jenkinson, serving in Juneau.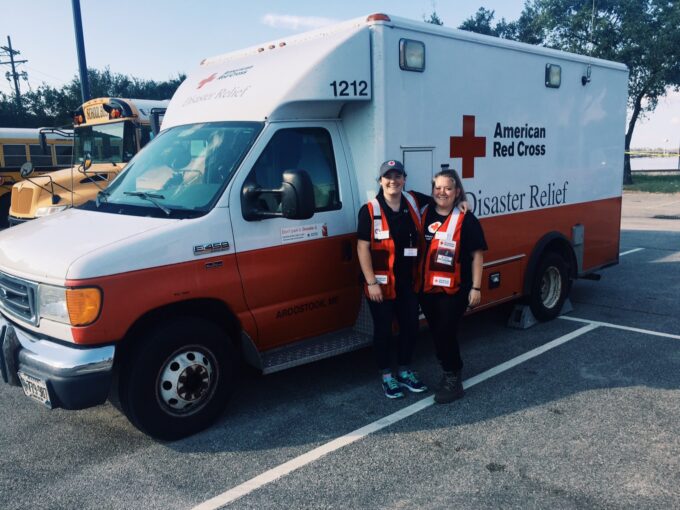 Ella and Carly are currently in Beaumont, Texas, 80 miles east of Houston, where they'll be for two weeks. Their role is with the Mobile ERV (emergency response vehicles) as part of "search and feed" efforts. Here's a short update from them.
"We are assigned distinctive zones to serve: lower-income, displaced, and those who were most affected by flooding (many had at least around 5-10 feet of water that destroyed their homes). We bring them food, water, and supplies.
Many people share their stories of devastation with us, which makes our job very emotional, but extremely pivotal. Many live without food and electricity momentarily, some houses still under water. Water is not potable, as e.coli is a constant concern. As we drive down each road, the ones we can access, people are out working hard to get their houses back to livable conditions: the streets are lined with destroyed furniture, appliances, dry wall, insulation, and various cherished belongings.
There is still so much need, and will be for months to come, and YOU can help! American Red Cross is always looking for more volunteers- please come join the team! We are here for you, Texas." -Carly and Ella
Many organizations are in great need of volunteers and support; learn what you can do with the Corporation for National and Community Service on their Hurricane Harvey response page.