Here in the Northern Hemisphere, sunlight is sticking around for a few extra minutes each day, current JVs have hit their stride, and before we know it, we'll be full swing into our '21-22 service year! As we prepare ourselves for what summer will bring, we've been gathering information from our partner agencies and are excitedly interviewing future JVs. It's with delight, sadness, and the nuanced feelings in between, that we share with you some changes to next year's locales.
---
Hays Locale Closing for '21-22 Service Year
We wish to inform our JVC Northwest community that we will not be sending JVs to serve in Hays, MT during this upcoming service year due to the temporary closure of St. Paul Mission Grade School. Due to current staffing challenges, the Diocese of Great Falls-Billings and the St. Paul School board have made the decision to temporarily close the school for the 2021-22 academic year.

Unlike most other JVC Northwest service locales, where JVs serve at a variety of partner agencies in the area, St. Paul Mission Grade School is the only partner agency where local JVs serve within the rural community of Hays. For this reason, it will not viable at this time for JVs to continue to serve in Hays without its presence.
JVC Northwest has a long history with St. Paul Mission Grade School and has been sending volunteers to serve in Hays for over fifty years. North Central Montana, where Hays is nestled, is the traditional home of the Gros Ventre people. Just sixty miles south of the Canadian border, the natural beauty of Hays is unforgettable, and its land is one shared with a variety of wildlife including wild horses, deer, and coyote. JVs who have served in Hays experienced a life immersed in Native American culture and history, and as academic support at the school, have helped teach the children of the Gros Ventre and Assiniboine tribes. JVC Northwest extends our deep gratitude for the JVs, Indigenous teachers and staff, and the Hays community for their commitment and service throughout the years.
Re-Opening Omak and Boise Locales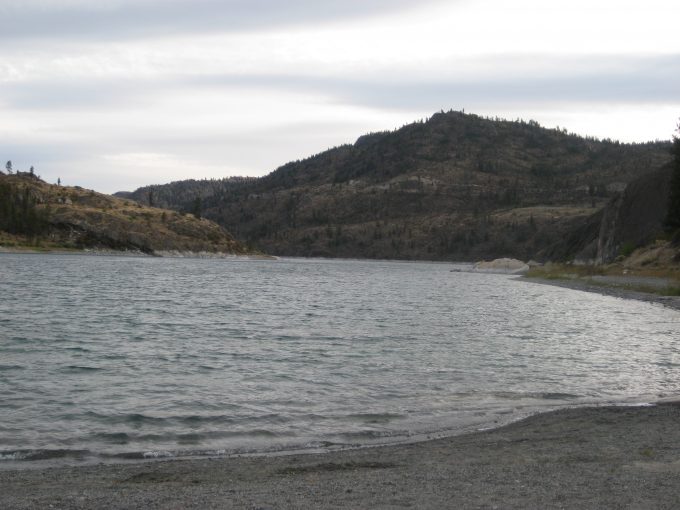 We are pleased to announce that with enough service opportunities available, we are actively recruiting for Omak and Boise locales. Though there still awaits the important step of matching JVs with partner agencies through a process of mutual discernment, we're excited to learn more about what skills and passions our incoming JVs bring, and have many partner agencies in these locales enthusiastic to welcome JVs back!
Omak is a High Desert community just east of the Cascade Mountains in Washington, with a population of almost 5,000. About one third of the town is located on the Colville Reservation, which is home to twelve Native bands who had historical lands throughout Eastern Washington. JVs placed in Omak serve both in town and at Paschal Sherman Indian School, which is a Native Boarding school operated by the Colville Tribe, but originally founded by the Jesuits. With JVs serving since 1965, Omak is the oldest JVC Northwest placement outside of Alaska.
Boise, a city of over 200,000 people, lies on ancestral lands of the Newe (Shoshone) and Panati (Bannock) peoples, and is JVC Northwest's only service locale in Idaho. As the only major city within a three-hundred-mile radius, Boise, a thriving metropolitan community rich in the arts (home of the largest outdoor gallery in the Northwest) and civic pride, is also surrounded by natural treasures such as the Sawtooth Mountains and the winding Boise River. To combat minimal state funding for social programs, Boise is home to many service organizations that JVs partner with that work to shelter the houseless, intervene and prevent domestic violence, and welcome refugee families.
---
As a way to honor JVC Northwest's rich history with these three locales, we invite anyone who served as a JV in Hays, Omak, or Boise to send a picture from your service year to pgerigscott@jvcnorthwest.org to be featured in our photo album below. In the email, please include the year the photo was taken and names of JVs pictured.
St. Paul Mission fall parade 1985 Stacy Cates with Student

3rd and 4th grade class with Ms. Cates 1985-86

Stacy Cates and Ann Martin St. Paul Mission School 1985

Welcome Letter to St. Paul from Diocese of Western Montana

St. Paul Mission Hays MT 1985

Omak

'14-15 Boise Community: Madeline D'onfro, Sarah Wolfe, Robert Dean, and Andrew Williams

'15-16 Hays Community

'17-18 Ryan Nation, Omak

'13-14 Erica Carmody Hays

'18-19 Aimee Bannwarth and Laura Lanigan, Omak

'88-89 Hays Community

'11-12 Carly Bernard, Boise

'15-16 Alex Benson, Hays

'11-12 Emily Heller, Hays

'07-08 Hays Community

'15-16 Klyn Carr, Omak

From left to right: Theresa Bichsel, Jenny (Popp) Rivera, Matthew Dickey, Margaret (Stewart) Jahnsen, and Sara (Wells) Dickey.

We all served in Boise, Idaho during the 2008-2009 service year. We were the first group there.

Boise '08-09

Boise '17-18 Chloe Kennedy grocery shopping by bike at WinCo.

Boise '17-18 Boise JVs road tripping home from retreat. Chloe Kennedy, Megan Skinner, Siobhan O'Carrol, Christa Howarth, Brian Dolan, Rachel French.

'16-17 Omak This is Troy Valdivia, Ellen Jegen, Nicole Kuhn, Matt Kelly, and Lauren Choi.

Omak '68-69. Submitted by Jane Mortell

Paul Janowiak, S.J. Omak, '73

Hays church, early 70's

Hays school, early 70's

Hays, early 70's. Denny and Joanne

Hays '72-73 • Jeanne Labozetta, Joanne McGinnis, Patty Barbeau, Ann, Sr. Benno

Hays '70-71, Dennis Duffell, Jeanne Wiest, Ann Bellanti Heraty, Shelley Burris, Margaret Hickey, Pat Heraty; Sisters (all used M. before name) Germaine, Clare, Giswalda, Benno, Rosella

Hays '17-18, Mission Rec Center. Submitted by Megan Smith

Hays '17-18. Submitted by Megan Smith

Hays '17-18, submitted by Megan Smith

Hays 2001-02. Submitted by Emily Bracht

Hays 2001-02. Submitted by Emily Bracht

Hays 2001-02. Submitted by Emily Bracht

Hays 2001-02. Submitted by Emily Bracht

Hays 2001-02. Submitted by Emily Bracht