From August 8-13, the entire '22-23 JV/AmeriCorps cohort convened for our first in-person Orientation since 2019. Orientation was held at Camp Arrah Wanna, an hour outside Portland, Oregon, on the traditional lands of the Cascades, Confederated Tribes of Grand Ronde, and Confederated Tribes of Siletz Indians. The week was spent learning, unlearning, building community, and reflecting on this year's theme of Sowing Solidarity. 
The '22-23 Cohort At-a-Glance
Colleges and Universities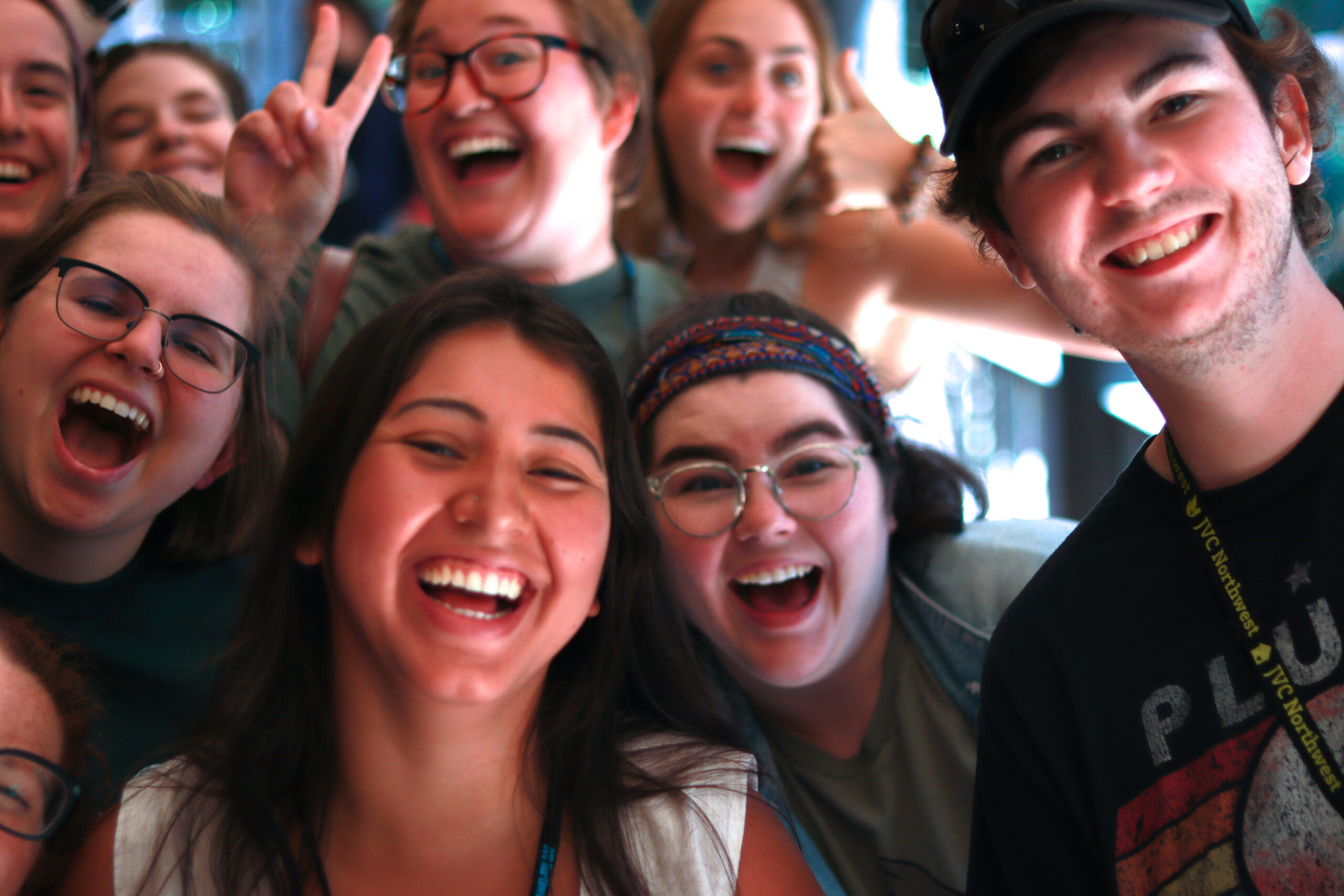 Twelve JVs are Additional Years (AYs) who previously served through JVC Northwest or JVC and have decided to spend another year deepening their relationship with the values of community, social & ecological justice, simple living, and spirituality/reflection. Some AYs will be serving in new locations, whereas others—like the entire St. Xavier, Montana community—have chosen to remain in their previous locales. Half of the AYs arrived at Orientation a day early to help set up and spend time processing their previous service year with one another.
Keep reading to get a closer look at what a week of Orientation is like at JVC Northwest!
JVC Northwest staff welcomed JVs from near and far as they arrived eager to meet their peers and community mates.
Once settled, Margaret Witt and Sr. Margaret Ball (Omak, WA '72-80) led the newly arrived JVs through a ritual of welcome, a tradition the two have provided at Orientation for many years.
Executive Director Greg Carpinello (he/him) started off the week's sessions with "Our Movement, Our Evolution, Our Future," during which JVs engaged with our organization's 65 years of history and equity journey to better understand the movement and the spaces they are entering, and consider their roles as the present and future of JVC Northwest.
Each morning began with music led by Claire Hitchins (she/her) (Yakima, WA '15-16).
Visit our Instagram page to enjoy one of the week's many songs of justice and love: 
"Tumba las paredes
Tumba las paredes
Break 'em on down, break 'em on down
Break 'em on down these walls between us"
Each morning before announcements, an AY shared a land acknowledgment they wrote with their communities last year. After announcements, a different Program Coordinator would share a reflection on one of JVC Northwest's core values. For Tuesday's values reflection, Zayna Abusada talked about the role social & ecological justice plays in her own life.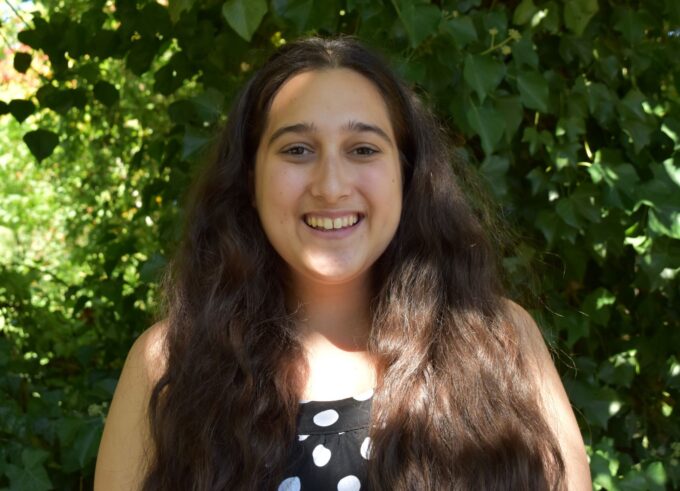 JVs strengthened bonds with one another at mealtimes, which was also when most of the Identity Groups met. Identity Groups are a space for JVs with similar racial, ethnic, financial, gender and/or sexual orientation identities, disability, and religious/spirituality backgrounds the opportunity to talk about issues that are important to them, and how they intersect with their experiences as a JV in our program.
Each evening was concluded with a themed Examen led by a JVC Northwest staff member. The daily Examen is an Ignatian practice that invites us to feel gratitude, identify moments where we encountered the Divine, and commit to improving areas in our lives where we have fallen short. Tuesday's mycelium-inspired Examen was led by Kate Stinson (she/her), Director of Partnerships. 
Throughout the week, JVC Northwest staff led JVs in a variety of sessions to prepare them for the year ahead. On Wednesday we had the privilege of welcoming various guest presenters who specialize in important and relevant fields. 
Intro to Sexual Orientation and Gender Identity Expression (SOGIE) Cultural Competency
with guest presenter Elliott Hinkle (they/them)
This session helped start a foundation of knowledge for JVs about what SOGIE is beyond just the LGBTQIA2S+ community, an understanding of what the gender binary is, and time for reflection about how it impacts all of us and those that JVs may end up serving. Elliott is the Principal and Founder of Unicorn Solutions LLC, which aims to create positive futures for youth impacted by systems via culture change work within organizations as well as being informed by their own lived expertise in systems. 
The Three C's of Communication
with guest presenters Majo (she/her) and Haley (she/her) Lovejoy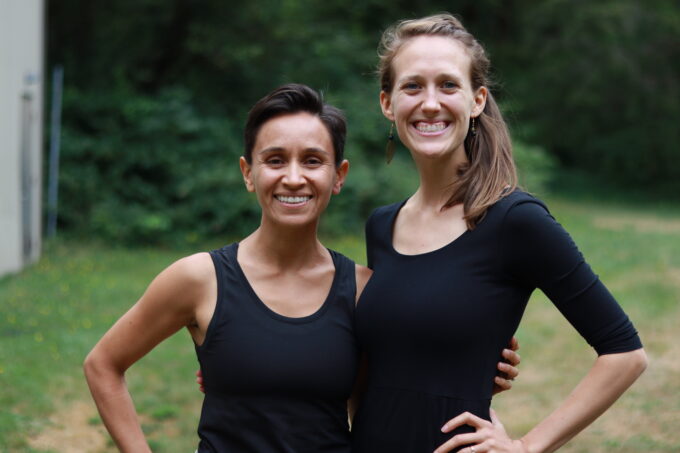 A year of service is an invitation to get to know oneself better than ever before and to grow into a deeper understanding of one's presence in relationships, both personal and professional. This session covered three of the most important aspects of life-giving communication: namely courage, compassion, and curiosity. Drawing from tools like the Enneagram and Nonviolent Communications, JVs sought to identify and understand their communication style, including strengths and areas for growth. Former JV Majo (Gresham, OR '14-15) and her wife Haley run  A.G.A.P.E. Wellness, which aims to make wellness resources more accessible to all people. 
DEI - Beginnings, Connections and Inspiration
with guest presenter Rachel Black Elk (they/them and she/her)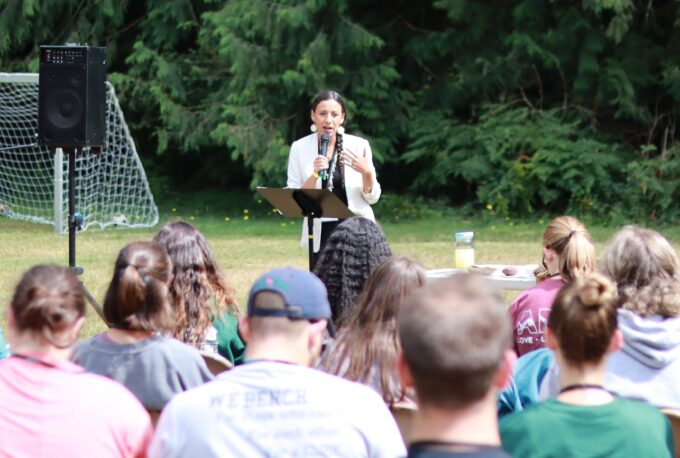 Rachel Black Elk (Lakota/Lumbee) is a professor in the Indigenous Nations Studies at Portland State University and led the JVs in a session on Diversity, Equity, and Inclusion with a lens of Indigenous justice, history, and tradition. During this session, the JVs discussed and reflected on decolonization and the prevalence of white supremacy culture in our lives. 
Creating Healthy Relationships through Good and Challenging Times
with guest presenter Katie McLaughlin (she/her)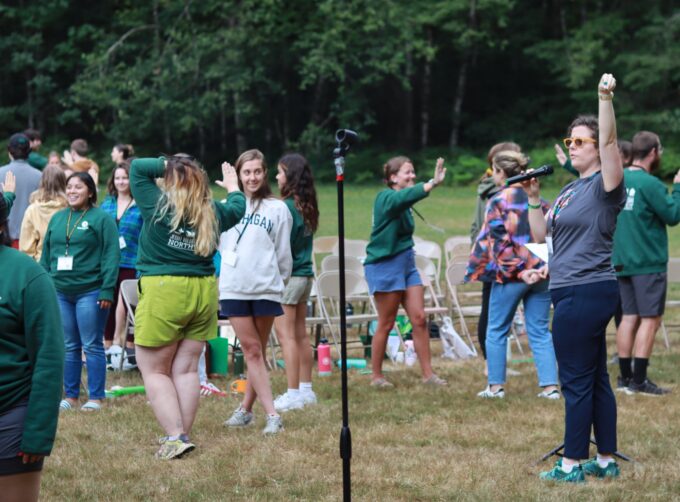 Relationships are a huge part of a JV year. From the service site, the neighborhood, the JV community, and beyond, living in community can be one of the most rewarding and challenging parts of a JVC Northwest experience. In this session, JVs explored different elements of relationships that can unite and divide us. In this interactive, experiential workshop, JVs got to know their community mates on a different level in order to begin building trust, empathizing with one another, and to get a sense of the perspective they bring to the community.  Katie McLaughlin serves on JVC Northwest's Board of Directors, is a former JV (Billings, MT '07-08), and is owner of McLaughlin Method, which helps companies create safe teams and deliberate leaders through theatre -based workshops and programming.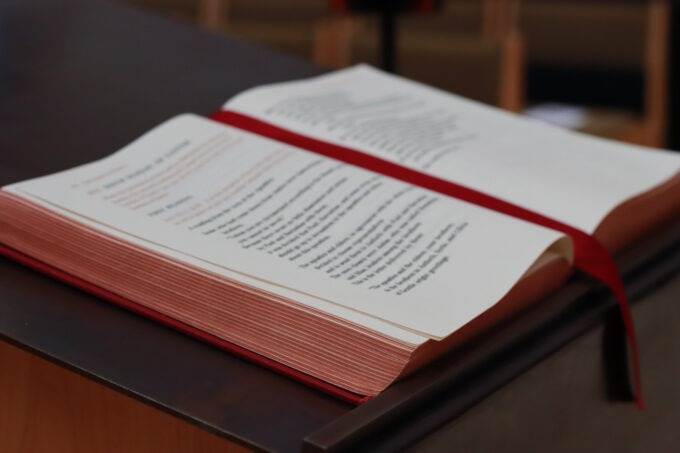 Each morning began with an optional Mass led by JVC Northwest board member and former JV Fr. John Guyol, S.J. (Hays, MT '09-10). On Thursday, Fr. John led a "teaching Mass" for anyone who has never been to Catholic Mass or has always wondered what is happening at different points of Mass.
On Thursday evening, JVs showed off their talent and rallied support for one another at the annual Orientation Coffeehouse! Among the memorable acts which all earned an outpouring of applause included poetry, music, improv, Irish dancing, storytelling, and much more. 
Yakima, WA community (Danielle, Theresa, Faith, and Jill).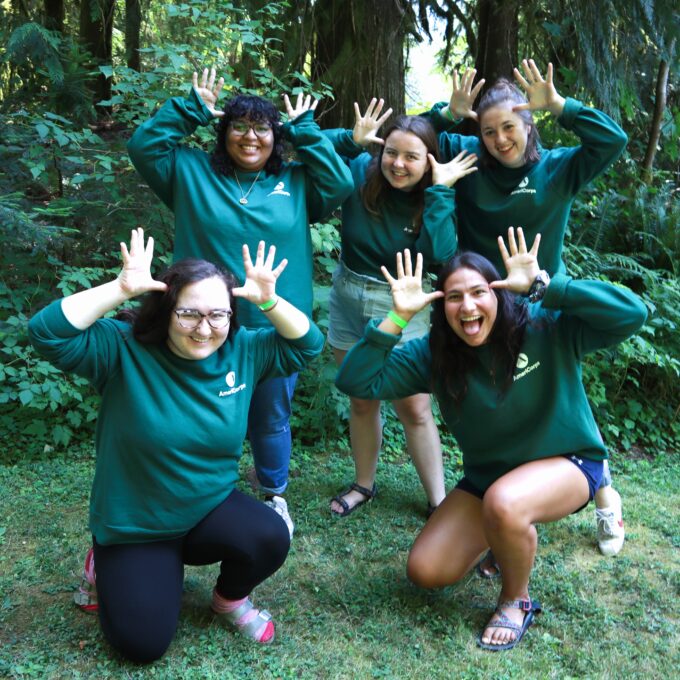 Anchorage, AK community a.k.a. "Moose Haus" (Sarah, Brooke, Bridget, Fiona, and Denise).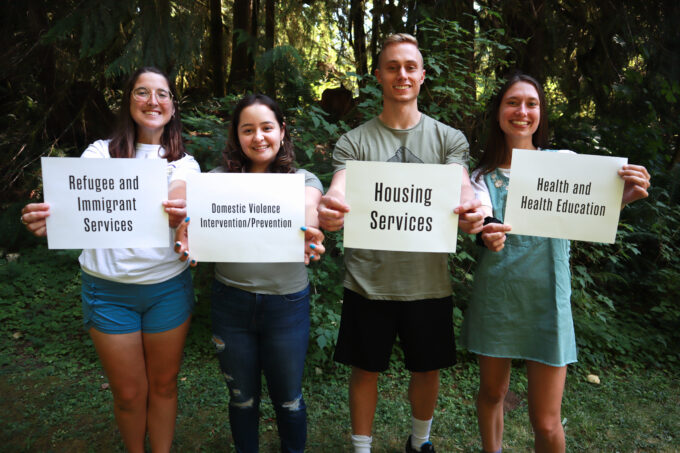 The Boise, ID community (Fran, Maria, Quinn, and Quinn) is excited to serve their community in a variety of ways.
Tacoma, WA community are feeling the love! (Zoey, Emily, Paige, Cecilia, Tessa, and Maria)
At the Values Fair, staff offered practical tips and tools for engaging the values during a year of service. Topics included making yogurt, beekeeping and pollinator-friendly practices, at-home fermenting, DIY safety kits, foraging, and composting (yes, there were worms!). 
The week's programming concluded with the Sending Forth Service. JVs brought their community collages they worked on throughout the week up to the altar, and a record-breaking number of JVs joined Claire on stage to help lead music. Staff, AYs, and board member Julia Brown (she/her) shared intentions and words of encouragement and hope in preparation for the year ahead. Program Coordinators blessed each JV and presented them with a pendant to serve as a reminder to their dedication to live out the core values during their service years and beyond.
AYs received a "Sowing Solidarity" pendant and first year JVs received a pendant with the core values.
The Bethel, AK community gathering around their community collage. Top left: Zoe, Lucinda, Amy, Andrew, MaryCait. Bottom left: Nia and Olivia. 
JVC Northwest staff and volunteers sang words of inspiration and encouragement to each other during Friday's Sending Forth Service.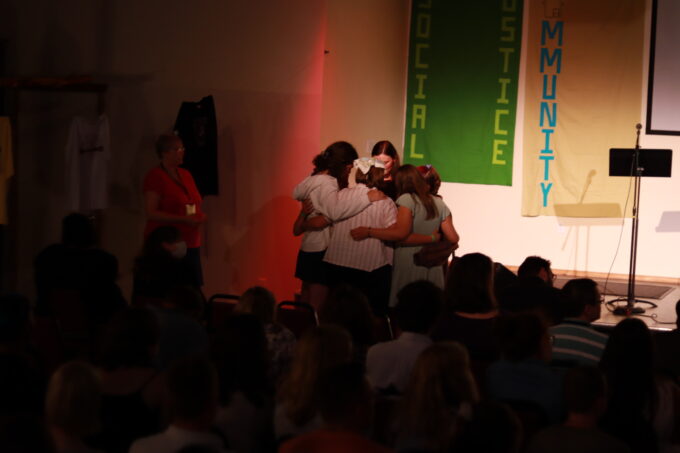 Program Coordinator Adrianna Horsey sharing a blessing with a JV community.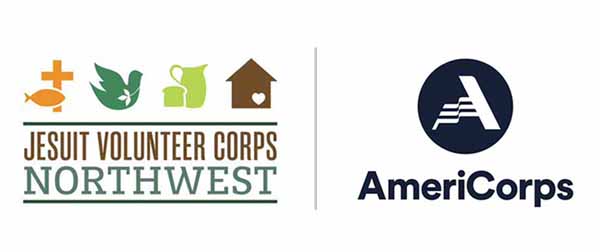 Interested in becoming a Jesuit Volunteer/AmeriCorps member? Click here to learn more about the JV experience.