This September 29-October 5, current Jesuit Volunteer (JV) Cathy Nguyen (she/her, Ashland '23-24) will be part of a delegation of over a dozen North American young adult leaders with Discerning Deacons. The delegation will journey together to Rome to celebrate and bear witness to the start of the 16th Ordinary General Assembly of the Synod of Bishops—which, for the first time in the Church's history, will include lay voting members, including women and young people like Cathy. The pilgrimage begins with the delegation's attendance at Together 2023, an international ecumenical gathering of young adults held on the eve of the General Assembly, and culminates with the formal opening of the synod on October 4. 
A second-generation Vietnamese American, Cathy is from Upper Darby, PA, and is an alumna of Villanova University where she studied Peace & Justice and Theology. Before becoming a JV, Cathy was a student leader of SCHEAP (Synodality in Catholic Higher Education in the Archdiocese of Philadelphia), a one-of-a-kind coalition of 11 Catholic colleges and universities, as well as three Newman Centers in Philadelphia who have journeyed together in the synodal process since Nov. of 2021.  
Cathy began serving as the Mission and Ministry Liaison for the St. Labre Indian School this August, where she assists with mass, supports the students with their Works of Mercy projects, and helps with retreats at the Pre-K-12 school in Ashland, MT. The St. Labre educational experience places great importance on Native American culture and tradition, with instruction in American languages and culture as part of the curriculum. Cathy's life mantra is to "love boldly," which she clearly lives out through her service as a JV and participation on this pilgrimage. "Through my faith, I have come to know what pursuing justice means, that is, creating right relationships with God, myself, others, and our creation," Cathy says of why she chose to commit to a year of service with JVC Northwest. "…what gives me hope is knowing that, through service, we can become one step closer to bringing the kingdom of God into realization."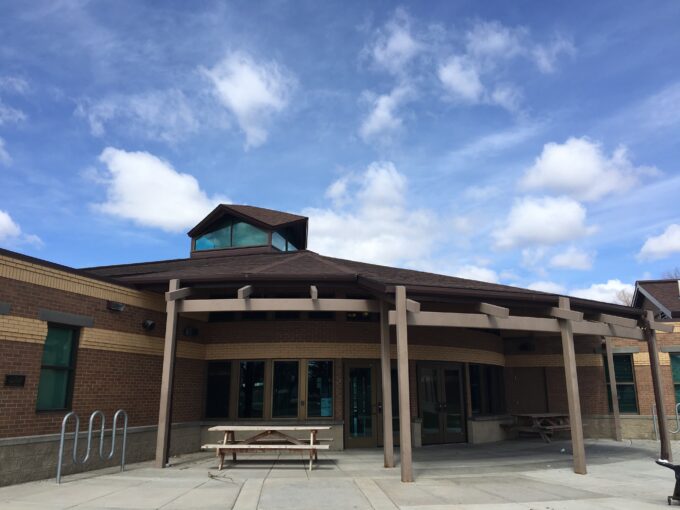 St. Labre Indian School in Ashland, Montana.
On Thursday, September 7, Cathy will be commissioned in a virtual gathering with the JV cohort and JVC Northwest staff. Please keep Cathy in your thoughts and prayers!